What's New in Social Media
To keep you up to date with what's new in the world of social media, here are some interesting changes to Facebook, Pinterest and Twitter:
Facebook has launched their new photo and video sharing app called Messenger Day.
Much like Snapchat Stories and Instagram Stories, Messenger Day lets you customise your photos and videos with loads of different effects, stickers and frames, share it with your friends and then it will disappears after 24 hours.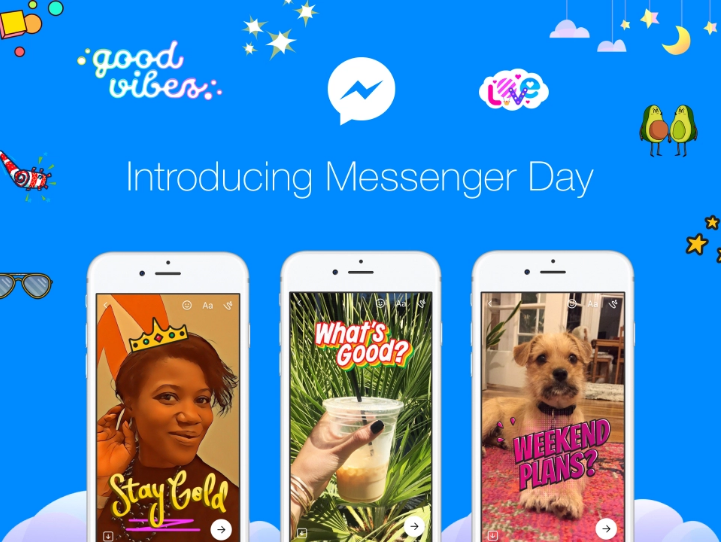 How To Use Messenger Day:
First updated your Messenger app so you have the latest version.
Open Messenger, tap the camera highlighted with a sun, or, tap the "Add to your day" button at the top of your inbox to get started.
Take your photo or create a video.
Tap the smiley face icon at the top right to add effects, then tap to add to your photo or video.
When your photo or video is ready, hit the arrow in the bottom right corner. Here you'll have the option to add to your day, save it to your camera roll, or send it to someone special.
2. Pinterest Browser Button for Chrome
If you use Chrome as your browser and love Pinterest, you'll love this new Pinterest browser button.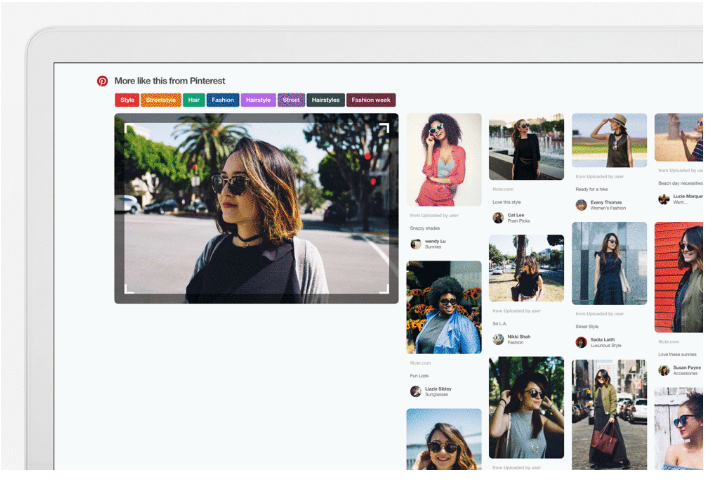 This new feature allows you to hover over any image on any website and when you select the magnifying tool you can instantly discover visually similar ideas on Pinterest.
It's the first time Pinterest users get to use Pinterest's visual search technology outside of the platform and across any website.
This new feature is currently only available for Chrome browsers and will require you to install the Pinterest Save Button browser extension, but more browsers are "coming soon."
3. Twitter Launches Analytics for Twitter Moments
Twitter has announced that users will now get access to Twitter Moments analytics.
According to TechCrunch , publishing partners and brand advertisers on Moments will now be able to track their content's performance and gather key insights on "opens, likes, shares and more."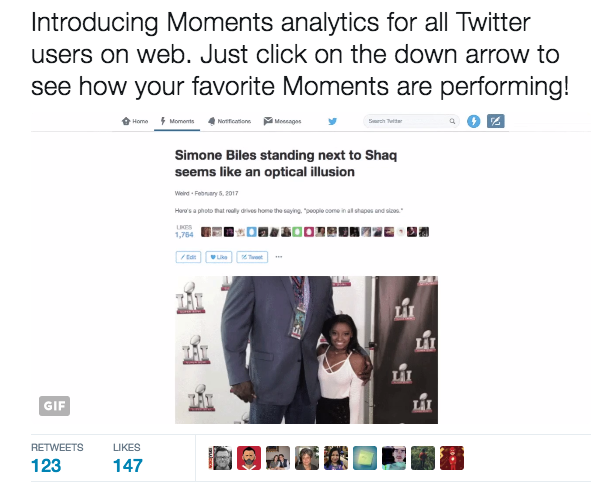 Additional Reading