What Is Digital Marketing?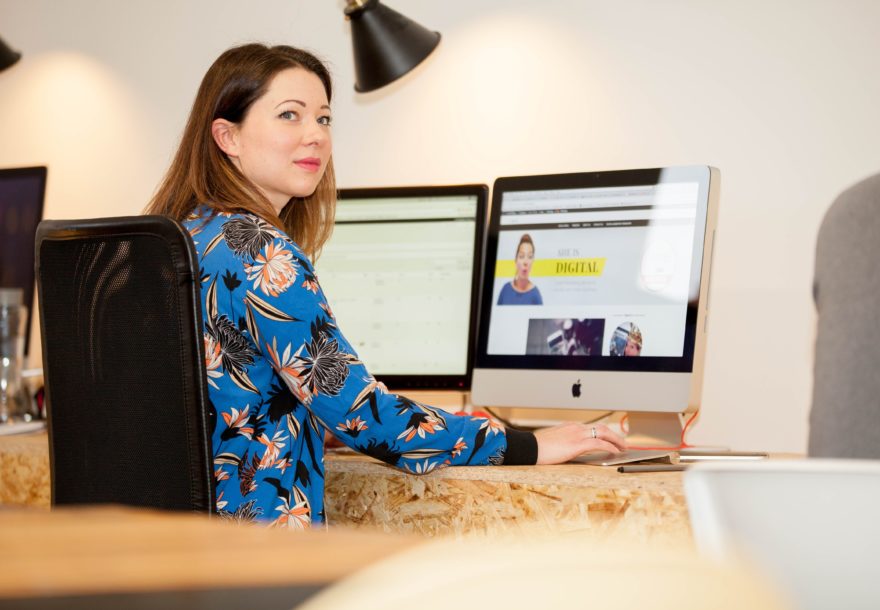 Marketing has always been about connecting with your audience in the right place at the right time. And as the number of adults using the internet increasing every single day, that "right place" is online.
It's no surprise that since 1995, back when Amazon.com launched its online shopping site, the number of people shopping online increased at an alarming rate.
According to TechCrunch 2016, the UK is holding the top spot for the highest number of online retail sales!
So with online shopping, comes online marketing.
Cue Digital Marketing!
Digital marketing is exactly the same as traditional marketing in that you're promoting and selling products or services, conducting market research and advertising.
The only difference being is that all your marketing efforts are on electronic devices or the internet.
Therefore businesses can use digital channels such as search engines, social media, email, and their websites to connect with current and prospective customers.
Here are some examples of some Digital Marketing Strategies:
Search Engine Optimisation (SEO)
This is where you optimising your website or blog to "rank" higher on the Google search results pages, increasing the amount of organic (or free) traffic your website gets.
Content Marketing
Content marketing is where you create and promote assets like blog posts, Ebooks, Infographics, and Downloads to generate brand awareness.
With the intention of that brand awareness turning into more traffic, generating more leads, and ultimately customers.
Social Media Marketing
This is where you use social media channels promote your brand, engage with your customers, increase brand awareness, drive traffic to your website, and generate leads for your business.
Here are the most popular social media channels used for digital marketing:
Facebook.
Twitter.
LinkedIn.
Instagram.
Snapchat.
Pinterest.
Google+.
Pay-Per-Click (PPC)
PPC is a  method of driving traffic to your website using paid for online ads. The most common type of PPC being Google AdWords, which allows you to pay for top slots on Google's search results pages.
Other types of PPC include:
Paid ads on Facebook and Instagram.
Promoted Tweets on Twitter.
Sponsored Messages on LinkedIn.
Affiliate Marketing
Affiliate marketing is where a merchant pays a commission to other online entity, (like a blog), known as an affiliate, for referring new business to their website.
Affiliate marketing is performance-based, so affiliates only get paid when their promotional efforts actually convert to a transaction.
Email Marketing
Businesses can use email marketing as a way of communicating with both their existing and customers and potential new ones.
Email subscribers are rewarded with news, discounts and events updates, as well as being directed to the business's website.
Other types of email marketing campaigns include:
Blog subscription newsletters
Follow-up emails to website visitors
Customer welcome emails
Promotions
So that's Digital Marketing.
What digital channels have you used to promote your business and which ones performed the best?