How To Successfully Manage Multiple Social Media Accounts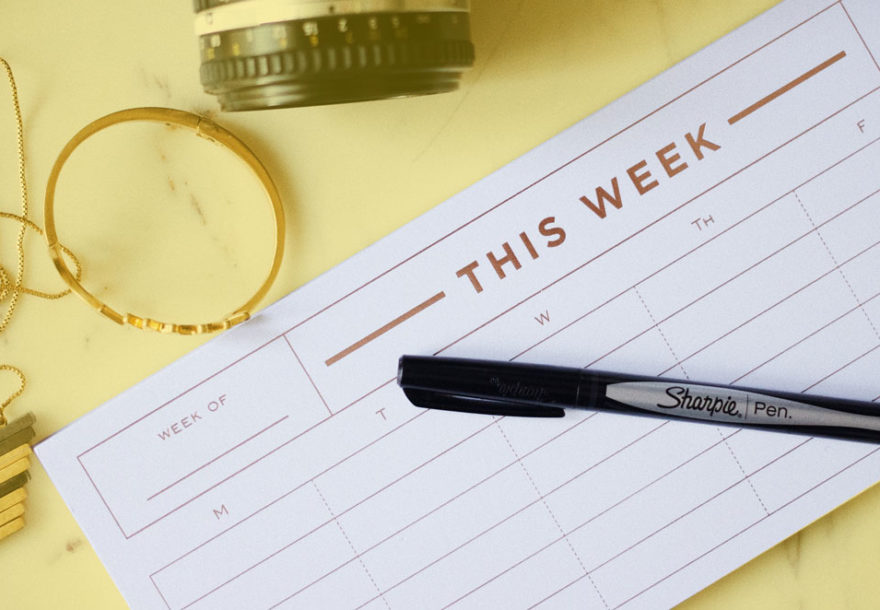 Keeping on top of multiple social media accounts can feel like an up hill struggle. Whether you're a small business owner using several social media channels, or a social media manager updating loads of channels at once, it can be tricky to keep on top of things and do a good job.
The key to keeping on top of your accounts is to have the right process.
Scheduling tools such as Buffer, Hootsuite, etc will only get you so far. Yes they will help you to manage things from one place, but if you don't have a process, then that 'one place' will get incredibly busy and difficult to keep on top of.
Think of managing your social media accounts like a farmer cares for his animals.
A farmer's routine involves feeding his animals (his social media accounts) the right food, at the right time everyday, because he has his routine (his process) in place. This saves him time, as he hasn't got to spend it thinking about what and when to feed them each day; his routine takes over, ensures all the animals are happy and gives him time to tend to any ad-hoc tasks on the farm.
Having a routine or process in place ensures that you're social media accounts are fed and watered on time and you don't fall behind.
How To Successfully Manage Multiple Social Media Accounts
I have a foolproof, 6 step process you can follow to enable you to manage multiple social media accounts. By following these 6 steps, you'll know how to successfully manage multiple social media accounts.
Document Your Strategy
Create Style Guides
Create Content Categories
Batch Create Content
Schedule My Content
Repurpose My Content
1. Document Your Strategy
A strategy document should outline the goals for your social media campaign and act as your template for your social media routine.
Having a defined plan and purpose like this will stop willy nilly posting and ensure each social media post is designed to meet your goals.
If you're taking on multiple channels you need to know what the strategy is for each of them.
For example: Are you using Facebook to tell your audience about up-coming events? Or, Is your Instagram account designed to show your followers your creative side?
2. Create Style Guides
Your social media style guide helps you clearly define your brand on social media, to ensure you and your clients are consistent.
Your style guide is your go-to source for your colour palette, tone of voice, visual guidelines, keywords, fonts and photos; so you maintain a consistent appearance across all of your channels.
"Why is consistency important? Consistency is especially important in business. Restaurants, for example, must be consistent, because customers come in expecting the same good food all the time. If they slip up even one day, they lose customers. Consistency establishes reputations." – Harvey Mackay: The Importance of Consistency
Having style guides for each of the channels you manage will keep them 'on-brand'  and consistent at all times.
Here's a basic example put together by Adrianna Glowacka from MintSwift:
3. Content Categories
Content categories define the variety of ways you can communicate your message to your target audience.
Keep in mind that people on social media aren't there to be sold to, posting interesting and entertaining content from a variety of categories will keep your current followers engaged and help attract new ones.
Types of content categories include:
Entertainment
Inspiration
Education
Conversation
Connection
Promotion
Categorising your content will build a framework on which your campaigns are communicated on each of your platforms.
4. Batch Create Your Content
Once you have your categories set you can start to batch create content for each category.
The great thing about batch creating content is that when you're creating social media posts in one hit, they're more likely to have a cohesive flow. Each posts works with the last, and then the next and so on.
Batch creating content makes it much easier to stick to your strategy because your creating content in advance inline with your goals and categories.
Expert tip: Using a tool like Dropbox to store your files will keep your content organised. I set up a separate folder for each of my campaigns, each folder has it's own list of content category folders with a list of pre-made posts ready to go.
5. Schedule Your Content
Once you have batches of content ready, it's time to publish. Tools like Buffer will allow you to schedule content over a number of channels, weeks and months in advance.
You can plan ahead and make sure your content goes out at the right time and each post follows your campaign strategy.
Scheduling your content like this means you'll consistently stay connected with your audience. Remember that consistency establishes reputation and relationships.
The other great thing about scheduling your content in advance is that it leaves you time, and head space, for in-the-moment updates.
6. Repurpose Content
Repurposing content will enable you to keep your posts message alive on social media for longer.
This is where you take your existing content and re-work it so it can be published multiple times across a number of different channels.
Thinking of different ways to deliver your message in this way will keep your feeds fresh and your followers engaged.
For example: You've written a new blog post and want to tell you followers about it on Facebook.
Here's an example of 3 different ways you can tell your followers that you've published a new blog post on your site:
Facebook Update: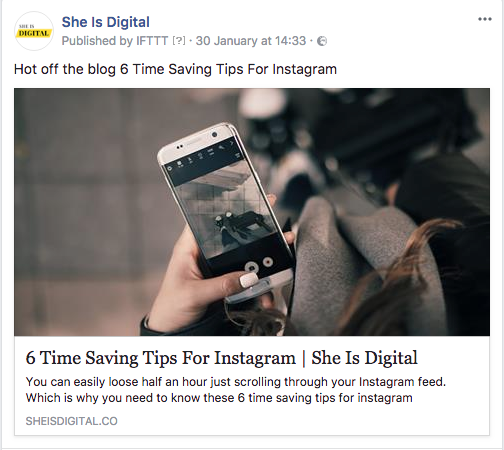 Twitter Update: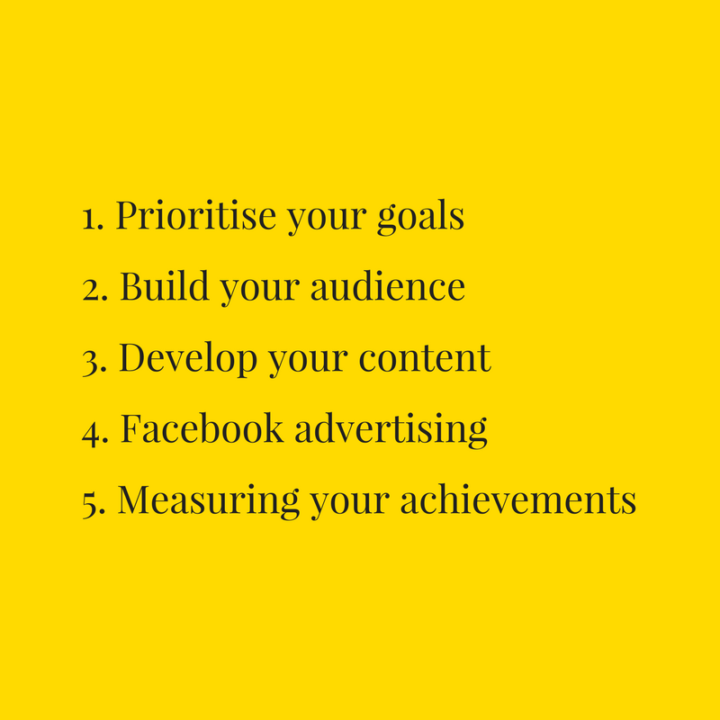 Instagram Update: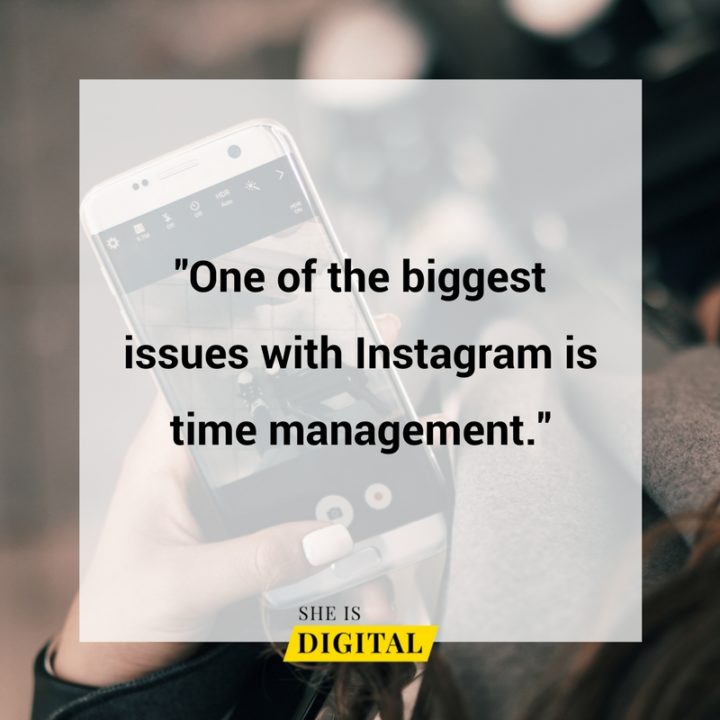 Repurposing  your content will give the followers that missed the news the first time round a second chance to see it and will save your account looking repetitive.
Follow The Process
By following the 6 steps to managing multiple social media accounts, updating your social media channels will no longer be an uphill struggle and will feel more like a walk in the park.