Sophie Limming – In The Spotlight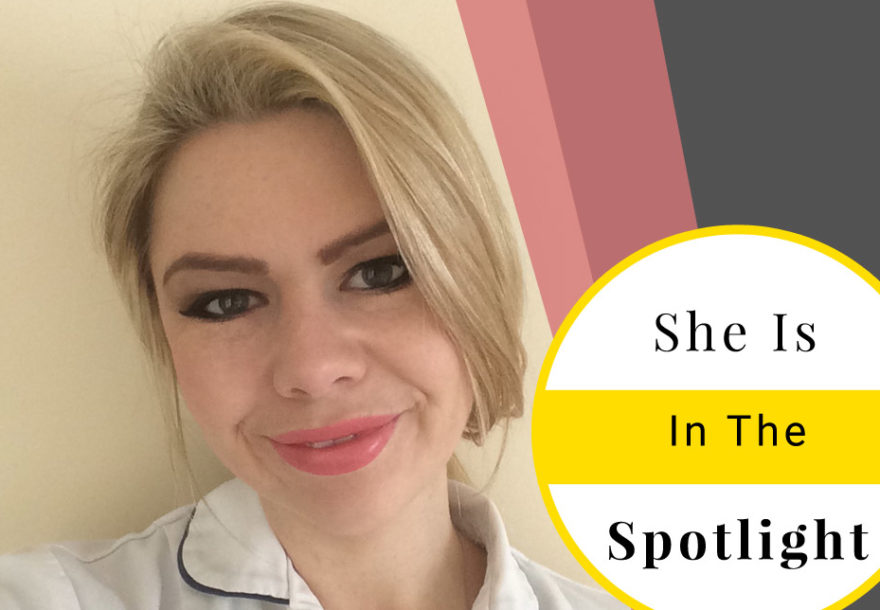 Meet Sophie Limming. A super motivated entrepreneur, who at just 30 has established 2 successful businesses.
Find out how she turned her love for a challenge and desire to be self employed into a successful chiropody and a soon-to-be launched wedding event hire business:
What motivated / inspired you to start your business?
I've always wanted to have my own business, I think it's in my blood. My father was self employed and it enabled him to have the kind of flexibility you just don't get with a 9 to 5 and that's always really appealed to me.
I also love a challenge. I felt that if I was going to put my 'all' into something, then it had to be for myself, my own goals and my own achievements.
2. Tell us about your business
I have two businesses, Healthy Feet Mobile Clinic and Ivory Rose. I love them both for different reasons.
Healthy Feet Mobile Clinic is well established now, I am a Foot Health Practitioner by trade and my business allows me to care for people in my community.
The days can be long sometimes, but my clients are aways so grateful and I go away happy knowing that I've made them more comfortable.
Ivory Rose is a new business, my 'fun factor!', a wedding and event hire business due to be launched in August. This business allows me to revel in my creativeness and I've really enjoyed setting it up.
3. What were the first few steps you took to getting up and running?
The first steps for Healthy Feet Mobile Clinic involved much time, research and planning. I had to learn a lot of new skills, on top of  being a Foot Health Practitioner.
I knew it would be vital to have an online presence, so I built the first WordPress website myself. I figured out how to use social media to market myself and worked hard to establish some really great relationships with my customers.
Everything I learnt setting up Healthy Feet Mobile Clinic, I could transfer to Ivory Rose. I just had to adapt the research and strategy to suit a different demographic.
4. What has been the most effective way of raising awareness for your business?
The two businesses benefit from different marketing methods. Healthy Feet Mobile Clinic's clients are a different generation to those of Ivory Rose, so I had to choose my channels carefully to suit the specific target audience.
5. What have been the biggest challenges?
The biggest challenge was to learn how to do my Income Tax and National Insurance. That sort of thing totally blows my mind!
6. How have you overcome those challenges?
if something is blocking my productivity, I find someone who knows how to get round it.
When I started to get bogged down with the accounts side of things, I realised I needed some help.
Thankfully I found a great accountant who is incredibly knowledgeable, and explains everything in a way that makes sense!
My moto now is that if something is blocking my productivity, I find someone who knows how to get round it. My focus is always on moving forward.
7. What's been the best thing about running your own business?
The best thing is the sense of achievement, flexibility comes a close second! When you want to take a break or plan a day out, the only person you have to ask is yourself! I enjoy being my own boss and setting my own goals.
8. What advice would you give to someone thinking about starting up?
Starting a new business is never easy, but if you don't take the risk, you will never know what you are capable of achieving.
Go for it! It will be the best thing you have ever done!
If you've set up a business that has benefited from a digital presence, then we want to hear about it!