The She Is Digital Workshops Have Launched!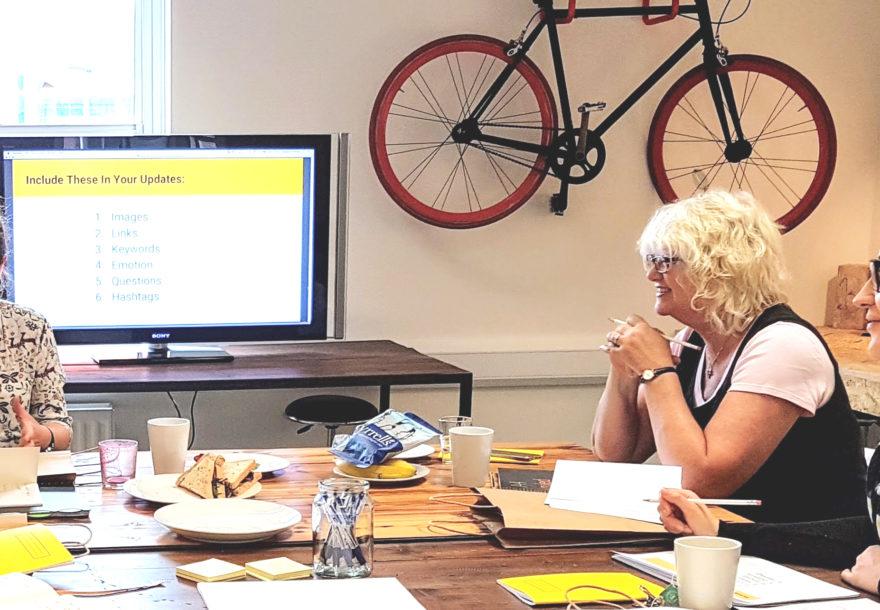 It's all a buzz here at the She Is Digital HQ, after a full-on day of brain busting and getting know the lovely ladies attending our very first Build Your Brand on Social Media workshop.
I can't tell you how exciting it is to have a room full of women, all coming together to learn and share their experiences and journey so far on the road to online independence.
We've made it our mission at She Is Digital to arm women with all the digital marketing know how they could possibly need to successfully create and maintain an online brand.
Whether they're starting up a new business or growing an existing on, it's our job to keep you up to date on all things digital.
The launch of our new She Is Digital Workshops, means that not only will you get online support via the blog, you can get actual, real life hands on training here at She Is Digital HQ.
Every month we'll host group workshops of up to 8 women, where you'll learn new skills like branding, social media, content creation, PR and photography. From people in the know, who actually do it for a living.
We want to provide you with key digital skills, so you can confidently build your business online, and successfully manage your online presence.
Because we know how hard it is to start a new business. Top that with the thought of having to set up blogs, manage websites and update social media, it's pretty mind blowing stuff.
Which is why we are here to help. To be your go to digital advice hub, your technical support network, and what ever else you need us to be to help your business succeed online.
The Workshop Line up
Build You Brand On Social Media
If you are starting out on social media or are thinking of using it to promote your business, this workshop is for you.
Our monthly Cheltenham workshops are a fun way to learn social media key skills through hands-on learning and collaborative discussions in small groups of no more than 8.
Our workshops will give you the tools you need to confidently use social media, build your brand and reach out to the people that matter.
Phone Photography
This workshop we teach you how to take shots like a pro with just a smart phone. This is a great hands on workshop where you'll learn how to create stylised, eye-catching photos for your Instagram feed or blog.
By the end of the workshop you'll know how to apply the principles of photography to your phone, fully understand the importance of good lighting and be ready to start taking awesome photos with your phone.
We're still organising dates for the June Phone Photography workshop. If you'd like to be the first to know when when you can book, follow this link to  the Workshop Page  , scroll down to coming soon and fill in your details.
Coming Soon!
How to write awesome google friendly copy for your blog or website
How to be your own PR agent and get the right people talking about your business
We're always keen to know what areas of digital marketing you need help with, and if there's something you'd be interesting learning, please Contact Us and we will see if we can create a workshop for it.