Never Run Out Of Content Ideas Again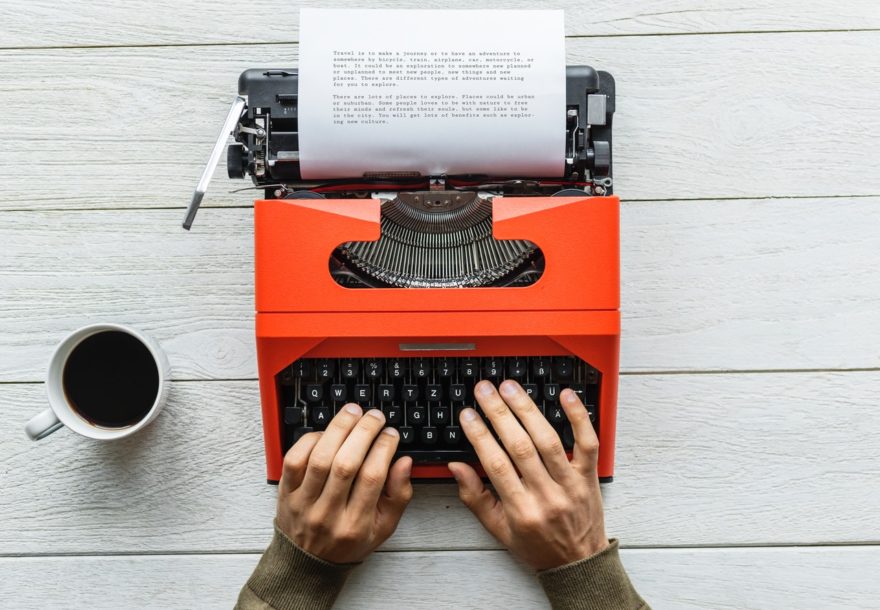 When I ask business owners how they cope with creating marketing content, most of them say that they get stuck, they need content ideas.
They struggle knowing what to talk about what content will have the most impact.
More often than not, this leads to sporadic content creation and inconsistencies in their delivery.
So, I want to share some content ideas that will help you get through the block and into a flow so you never run out of content ideas again.
First you need to know your people.
This is something I talk about a lot when it comes to digital campaigns and marketing strategy. If you don't know who your people are and what they're into, how are you going to engage them?
And the same goes for planning your content. You need to know who you're writing for, what they're interesting and what's going to grab their attention.
Know Your Audience
When I need to get in the head of a new target audience I start by putting together simple Audience Profile. Now a good place to start is to simply categorise your target audience by age or gender, where they live and their profession.
Then you need to go deeper. You need to really understand your people if your going to write thumb stopping content for them.
Your content ideas needs to speak to your people so they know that you get them. What are their fears? What are their goals? What do they value? If you add the answers to these questions to your audience profile you will start to visualise your ideal customer.
When you know your people inside out, then you can start to create content for them that they will engage with, and more importantly that connects you to them.
You can write about things you know they are interested in or are passionate about, or you can empathise with their struggles.
When you totally get your audience the content should start to flow really easily.
What Solutions Can You Offer?
So you've got to know your audience and are talking to them about their fears, goals, problems etc, now you need to talk about how they can solve those problems and achieve their goals.
What do you know that could help them?
You don't need to be salesy here, if anything you need at activity avoid being salesy.
All you need to do is offer up some ideas or tips, or better still, some of your own personal experience that will help solve the issues they're facing.
You don't just have to offer your own advice here either or even come up with you own unique content. You could share some resources with them that you have found real value in. Do some online research into ways you can come up with new content ideas.
This can save you a huge amount of time and can give your audience a real insight into you, which is always a winner.
Which brings me seamless onto my next tip.
Open Up To Your Audience
This is where you get to talk about yourself! Now if you're anything like me this will sounds like a total nightmare.
But even if you're the most inniest of introverts there are ways you can open up to your audience without sharing your intimate thoughts and feelings:
Speak On Behalf Of Your Brand
If you struggle sharing your own personality, then try taking on the persona of your brand.
Speak for your brand and share your brands values, interests and passions instead of your own personal thoughts and feelings.
Use your brands voice as your comfort zone.
Make The Most Of Direct Messaging
If you find it hard to reply to comments or leave comments in public feeds, then try using direct messages to start a conversation.
It's a private a safe place for you to interact with your followers without the pressure of everyone seeing what you're writing.
Get Personal, Not Private
If you're going to make tight connections with people you have to share personal things.
But you can share your personal views, interest and passions without talking about your private life. You can stick to your professional interest, people you admire and respect and projects you're proud of.
You don't have to share pictures of your kids, tell people how amazingly happy or sad you are or talk about what you're watching on Netflix.
Be Cool With being You
If you want to get comfortable on social media, you first have be comfortable just being you.
This might sound a bit daft, but you'd be surprised at the amount of people who think they (and their content) has to fit a certain kind of mould.
So I want you to stop comparing yourself to other people and other businesses.
Because it's your unique personality and passions that will attract the right people for your business.
Share Your Vision
This is all about your big why. It's really important that you are able to share this with your audience.
So think about why you do what you do, what you love about it and what you hope to achieve.
This is what really pulls people in.
And chances are, when you know your audience and open up to them, they will be totally on board with your vision and champion you all the way.
I hope these content ideas have been helpful. x