My Favourite Free Online Design Tools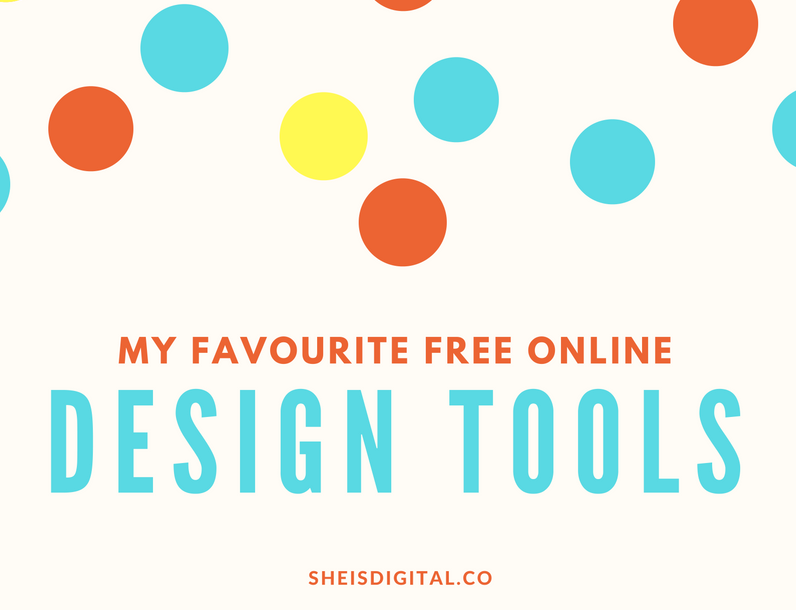 These great free online design tools will help you create stand out content to share online.
Canva is at the top of my list because it's my favourite free design tool. With Canva you can design for all sorts of situations, you've got simple images for social media, infographics, presentation documents and cards and that's just the free templates!
There's an upgrade option too if you want to take it to the next level.
Here's an example of a social media post idea I put together using the free templates. When you're happy with your design you just download it or share it and your good to go.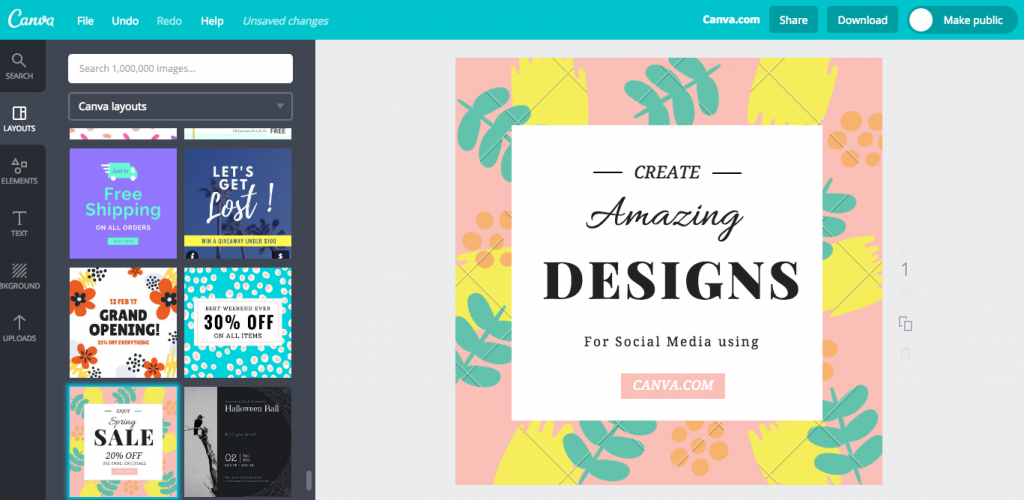 Pablo has been created by Buffer to make sharing great looking visuals on your social  media channels super easy.
You can choose from a selection of their free stock images or you can upload your own, you can add text and then size depending on where you want to use the image.
You can either download your image or share it using Buffer. Simple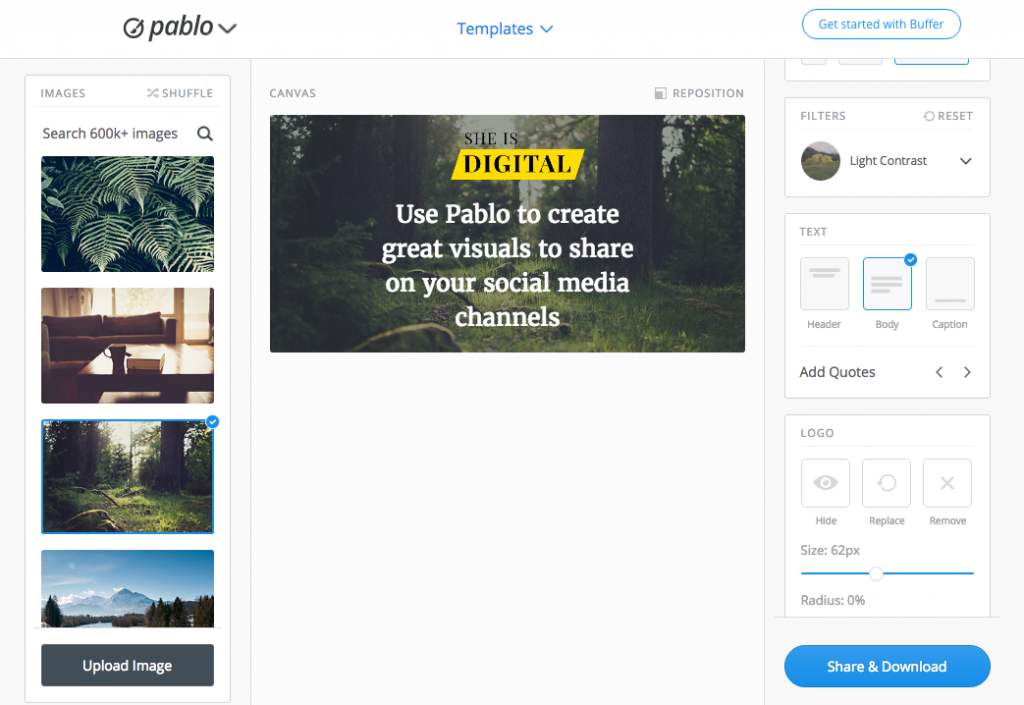 Picovico is a tool which converts your photos into videos. It's pretty easy to use and there is a reasonable selection of free templates to choose from.
It takes you through a 4 step process where you start by choosing a style, then add your images, pick some background music then add titles and credits to your film, well I say film, it's more of a slide show really.
You're limited to only making 5 videos a day, but if you need to produce more, you can always upgrade to a paid for account.

Quotes Cover is a really simple quote generator, which terns ordinary text into beautiful quote pictures to share on social media.
You can choose from a selection of their quotes, or you can create your own and edit the fonts and colours to your hearts desire.
There is also a simple resizing function so you can amend the your image depending on the social media platform you want to share it on.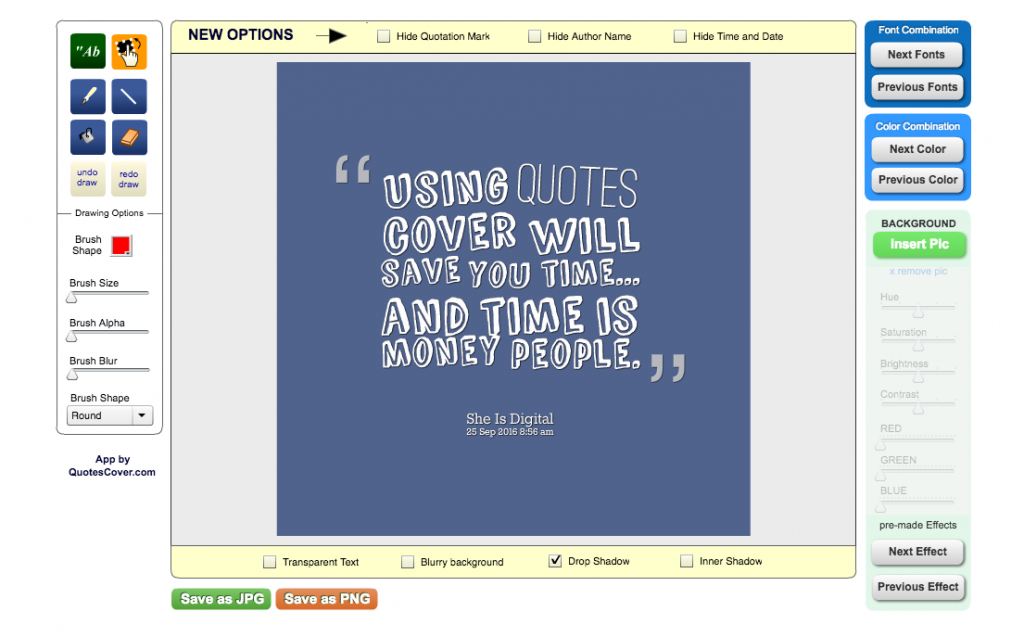 Last on my list, but by no means least is Infogr.am. This a free infographic generator tool, which allows you to add real values into a spreadsheet style document and then choose from a selection of templates to show your info in visually appealing way.
Canva.com has a similar feature how ever Infogr.am allows you to be very specific with you data, where Canva is more visual. So if you need to communicate exact facts and figures Infogr.am is perfect, but if you want to create something which visually tells a story then the Canva option would be best.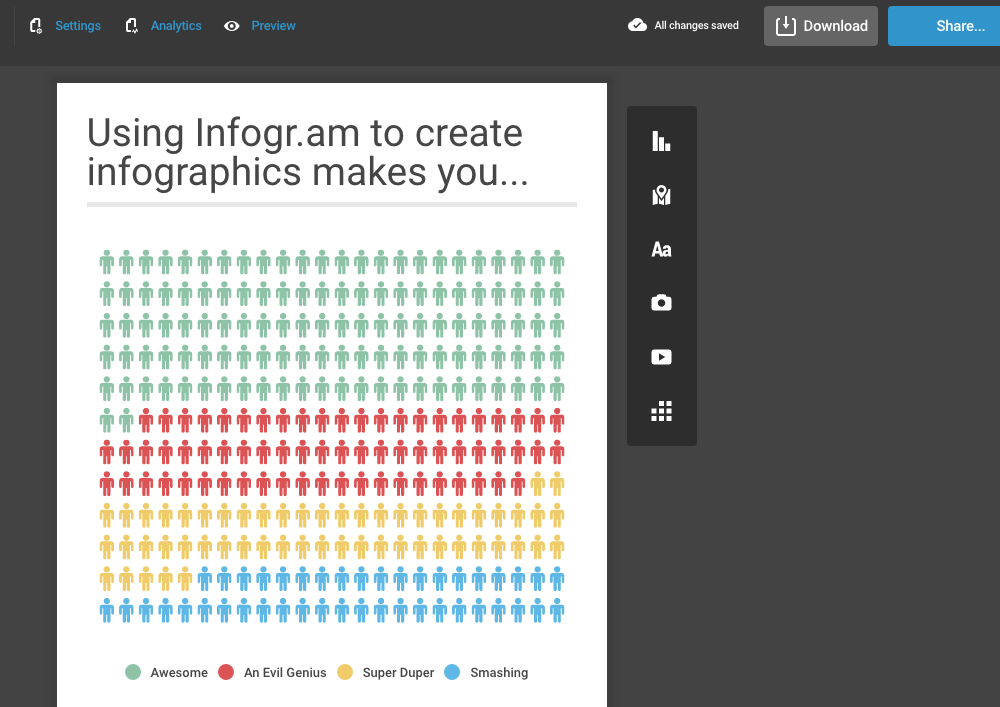 You don't need to be a graphic designer to create great looking content.
So there you have it, who needs a graphic design degree?
Try using one or all of these free tools for your next social media update or blog post and watch your follower numbers go up.