How To Use Twitter To Promote Your Blog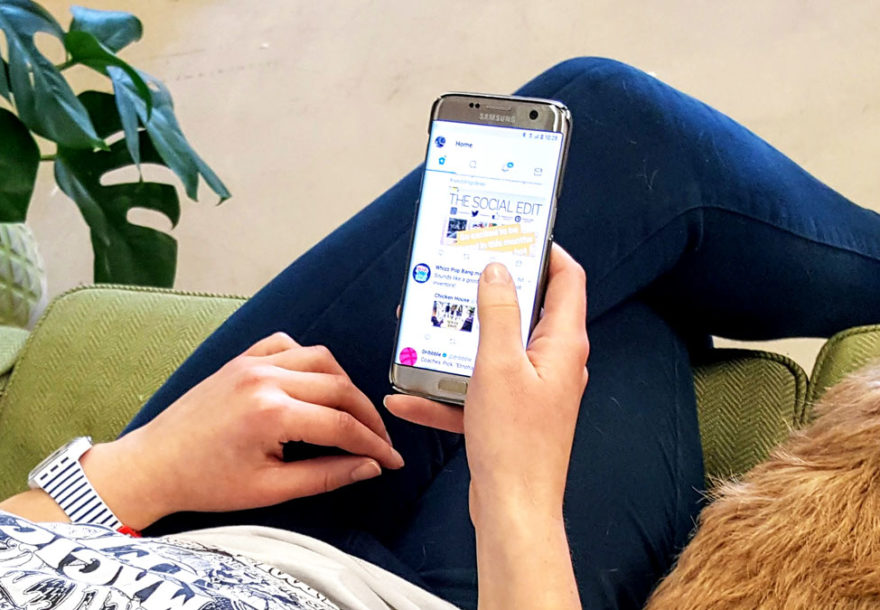 Hands up who uses Twitter to promote their blog? If your hands not up, I have to tell you, you're missing a trick.
With 330 million active users, this beautifully fast paced platform can help you to seriously maximise your blog reach.
If you've overlooked Twitter because you thought it was too dull, I've got some more good news for you. Twitter's had a facelift.
In January 2017 Twitter got rid of the Moments tab and replaced it with the Explore tab on the mobile app, combining Twitter trends, Moments, and search, all in one place.
In June, the platform was made to feel lighter, faster and easier to use. And finally Twitter doubled their character count from 140 to 280, making it even easier for you to engage on Twitter and build your following.
How To Use Twitter To Promote Your Blog
Whether you're thinking of setting up a Twitter account or you already have one, but you want make better use of it, this post will explain how to use Twitter to promote your blog.
Tweet New Blog Post 3 Times A Day
Unlike other social media platforms, on Twitter it's ok to post about the same thing several times in one day. Twitter is super fast paced, so if you only Tweeted about your new blog post once, chances are it will get overlooked.
I would recommend that you tweet about your latest blog posts at least 3 times on the day it's published. Once in the morning, again in the afternoon and last one early evening.
That will give it a better chance of getting seem in the speedy stream of Tweets and cover anyone following you in a different timezone.
Repurpose You Blog Posts into Tweetable Chunks
This is where you get maximise your blog content by sharing it in tweets posted over a longer period of time. You can highlight bullet points, extract quotes or push a particular point from your blog post in sets of tweets. You can link back to you original post or leave them as stand along Tweets ready to be shared.
Use a Plugin to Pre-format Tweets for Readers to Share
Have you ever come across a highlighted quote, or phrase in a blog posts that encourages you to tweet it? These 'click to tweet' quote boxes are a super effective way to increasing your site engagement and to get more people talking about you on Twitter. The WordPress plugin to create 'click to tweet' boxes is called Better Click To Tweet and is really simple to install and use.
It's is particularly useful for tips, data roundups and quotes. You can customise your tweet content and with very little effort your readers can share your content on Twitter.
Here's one a prepared earlier:
To encourage your readers to Tweet about your blog post, try the 'Better Click To Tweet' WordPress plug in.
Click To Tweet
The plugin allows you to add you twitter handle and post url to the tweet, so can see the conversation from your own twitter account. This really helpful article from WP beginner will talk you through the process of installing the plugin and using it on your WordPress site. How to Add Click to Tweet Boxes in Your WordPress Posts
When your readers hit the click to Tweet button this is what happens:

This plugin is totally free, and it create a simple 'click to tweet' box like the one above. If you want to customise the design of your tweet box, you can up grad the plugin to a paid for version.
How to Add Click to Tweet Boxes in Your WordPress Posts
Use Hashtags To Extend Your Reach
Think about the subject of your tweet and select the appropriate hashtags that are relevant to your content and your audience. I would recommend that you keep your hashtag use to a maximum of three per tweet.
There are a couple of ways you can include your hashtag in you tweet and both work equally well. You can either incorporate the hashtag by making them part of the sentence. Or, with the introduction of the 280 character count, you can separate them all together from the text of your message.
Use a scheduling tool to publish your tweets
As Titter is so fast paced it's worth having some tweets in the bank. Scheduling tools like Buffer will allow you to schedule all of those repurposed tweets we talked about earlier in advance, so you can keep your profile up to date.
You get to set the time and date you want your tweets will appear. Easy.
Scheduling tools come with a caveat though. They are there to help maintain a presence and plan content with a specific message a head of time; fantastic. They should not be relied on to build your following or communicate with your audience. You still have to present to engage in conversation with your followers and peers and thank anyone who shares your posts. Scheduling tools are there to aid you, not replace you.
Participate in Twitter Chats
Twitter chats have been around for ages. They are a public Twitter conversation around one unique hashtag. The unique hashtag allows you to follow a discussion on a specific topic and participate in it. Twitter chats are usually held at the same time every week, so you can regularly connect with people with similar interests.
Being part of a Twitter chat is a great way to connect with other bloggers or small business owners. You can learn something new, help people out and to find some interesting new people to follow. Here's how they work and how you can participate:
Use Google search to find a Twitter chat you'd be interested in.
Open Twitter and search for the chat hashtag at the specified time.
Join the chat by including the hashtag in your tweets.
Most chats have a host who will move the topic along.
Questions are sometimes marked Q1, Q2, Q3, and you can include A1, A2, A3 etc in your tweet to answer them.
Most chats end with a link share so you can promote your blog or website, but check the chat rules before you join in.
Embrace Twitter
If you have a blog and want to get your content seen by your target audience, you need to embrace the bird. Use Twitter to promote your blog and increase your reach by doing these 6 simple things.