How To Show Your Audience Some Love On Social Media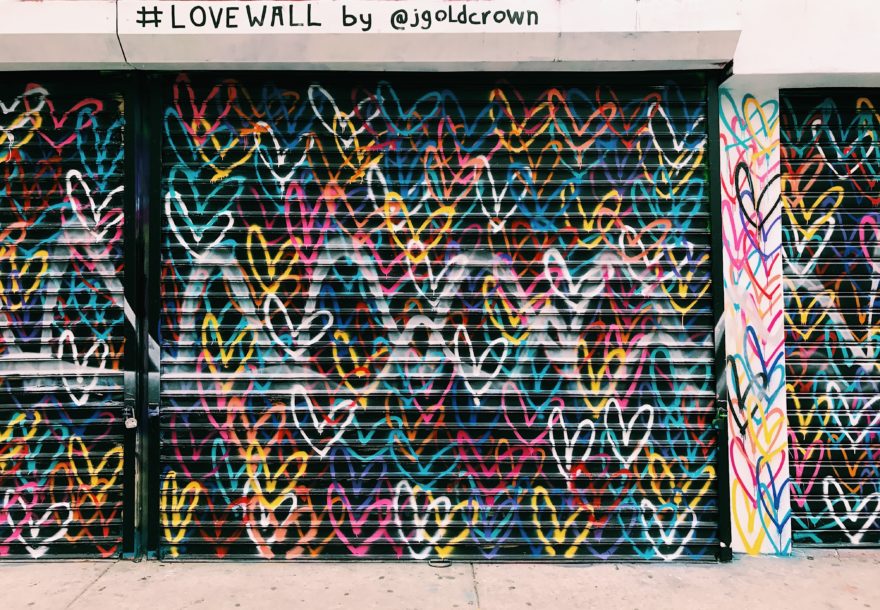 A lot of people ask me what the best ways to use social media to market their business are to attract new customers.
Unfortunately there is no simple answer to that question, because it really depends on your business, what a customer looks like to you and what you see as an actual conversion.
Some people get direct sales from Instagram posts, others might use their Tweets to direct traffic to their website and others use social to simply build awareness for their brand and nothing else.
What ever the end goal of your social media marketing, your fundamental mission is to find your target audience and engage with them on their level so they trust you.
Notice that I didn't mention getting as many followers as you can in there. I've said this before, but it's super important so I'll say it again and again, it's not about how many followers you have, it's about how engaged those followers are with you.
If your followers aren't leaving comments, sharing your posts or clicking on your links, there is literally no point in them following you at all.
So your full and undivided attention needs to be on showing your active and engaged audience that they are important to you and you value their feedback.
Which is why I'm going explain how you can show your audience some love on social media so you can start to build proper relationships.
1. Create A "Thank You" Post
Now, I'm not a big fan of thanking your followers when you hit a milestone (I've got 1000 likes, yay!) just for the sake of it, it feels a bit shallow. But, if you go on to say what that has meant to you, that can make all the difference.
If the support of your followers means you get more people turn up to your events, book appointments or subscribe to your blog thank them for that. Or if your social network has helped you develop your network and introduced you to new people, thank them for that.
Remember this isn't about the amount of followers you have, so don't thank your audience just for getting you to 1000 followers, it means nothing. Thank them for all the things their ongoing support does for your business and you'll make them feel super special.
2. Acknowledge Reviews and Comments
Let your audience know you appreciate their thoughts by highlighting reviews and comments on your social channels.
We all know getting great reviews is the best way to social proof your business and get up the all important Google ladder, but you can take those reviews a step further.
By acknowledging and responding to them you are showing your audience you've actually read their reviews and you care about their opinion and that it's valuable to your business (and not just part of your SEO strategy).
This in turn will encourage more people to leave reviews, which is great, and you get more content.
3. Talk About Your Followers
Have a look at who your most active followers are and think of ways you can mention them in your content. You can share some of their posts, talk about their successes and achievements, but make sure it's relevant to your audience.
Now, don't just show off about you most famous or popular followers, think of the little guys too, especially if your network is substantially larger than theirs. Your mention could make a big difference to them and they will be very grateful for it.
4. Offer Special "Social Media" Only Discounts.
Social media only discounts can be very helpful in two ways. First you get to reward your much appreciated followers by giving them an exclusive discount and make them feel awesome.
Second, you can figure out how many of your customers are coming from your social channels so you can track your progress and amend your strategy if required. Double Boom!
5. Ask Your Followers What They Want.
There is no better way to get your customers really involved with your brand than letting them decide what you do next.
Do you have a font or colour choice to make? Or a new flavour options to pick from? Or some new products to choose from?
Well why not involve your network by asking which one they would choose? There's a high chance that if they've been active in the decision process they might be more inclined to buy what ever it is.
If you're a service based business you could ask your followers if there's something they would like to know more about and then make that content for them.
This is actually well worth doing on a business development level too. You're essentially carrying out user research and developing your products or service based on that feedback. More booms!
6. Share the Love
Giveaways and competitions are still popular on social and a good way to share some love. You could collaborate with other brands to put together a bumper prize, or simply offer your followers something small for a little bit of love in return.
Remember that each social media network has different rules around contests and giveaways so make sure you read up on them and understand the rules before you go live with your competition.
Time to spread the love people!
You may also be interested in:
Social Media Content Categories Your Followers Will Love
How To Create More Engaging Content for Social Media