How SEO Can Help Improve Your Domain Authority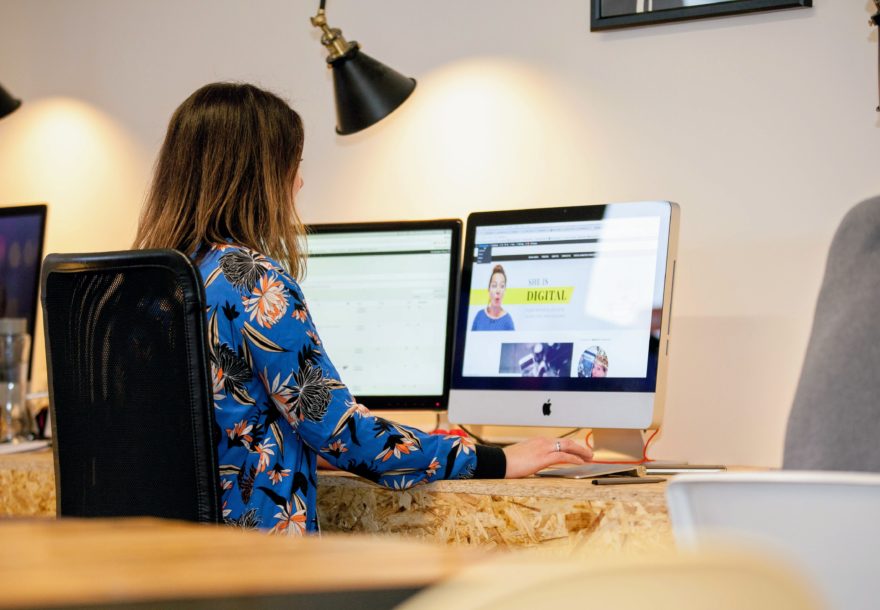 Before I get to how SEO can help improve your domain authority, I'll first explain what your Domain Authority is and why it's worth understanding it.
What is Domain Authority?
Domain authority is a search engine ranking system developed by the SEO masters at Moz, which determines how you show up in Google search results. It's simple a numerical value of the power of your domain name using a score system.
Your Domain Authority (DA) is a score out of 100, 1 being the lowest score which is bad and 100 being the highest which is good.
Your DA is dictated by these two things:
Age of Your Site
How long your site has been around is important to Google rankings. So don't be disheartened if your website doesn't score very high in it's first year. Google has to index your site, all it's pages and links before it can rank you.
It all goes back to trust. The longer and more established your site is, the more trustworthy Google thinks it is.
Popularity of Your Site
Your site popularity is a biggie when it comes to your DA scores. By popularity I mean who else is talking about you on the web and linking to your site. When another site values your content enough to include a link to it on their site (back linking) it proves to Google that your site is trustworthy and worth making more visible.
Back Links are a bit like votes. People from other sites think your site is good and the show it by linking to your content.
Now, when it comes to creating your link strategy, it's important you go legit. Back links will only be counted if they are relevant to the content on your page and come from a reliable source. This isn't something you want to game by using link building sites.
The links used to find your website are all part of your customers journey, so make sure the right people are linking to you because it will effect how people view your brand.
Does the size of your website effect your DA?
The size of your website wont improve your DA score directly. But there is an argument for more content creating more link opportunities. But that content or page still needs to be good quality, relevant and add value to your visitors. Just adding a tone of pages to website isn't going to make it any better. But writing blog articles for example could create valuable and interesting content that other sites might want to link to.
It's worth knowing your domain authority and trying to improve it, because this will help you rank higher in Goggle ranks for organic searches.
You can check your domain authority with this free tool Moz Open Site Explorer. Just type in your domain name and it will give you your score.
How SEO Can Help Improve Your Domain Authority
There are 2 ways you can us SEO to help improve your domain authority. There's an Off-site SEO way, and an On-site SEO way:
Off-Site SEO
This is your back link strategy, and there are few ways you can start building great back links to your site.
The first is by using social media. Set up a page on social media and add a link to your site in your profile and boom, you've got yourself a back link. The other great thing about social media back links is that sites like Facebook and Twitter have a DA of 100, and links from sites with a high DA gives your links more value.
Also get to know blog sharing platforms like Medium or question and answer sites like Quora. Publishing content on these sites with links back to your own will help build really strong and relevant back links.
Always make sure you check your links go to the right pages and that they all work. There's nothing more annoying than a broken link from a user perspective, and it's a lost opportunity for you.
On-Site SEO
This is where you sort out all the basic technical elements of SEO on your website. Making sure you have the right keywords in your meta tags, header tags and content. Make sure all buttons go to the right pages and the URL is relevant to the page content.
Creating great quality content on a regular basis is also key to increasing your DA. Creating lots of interesting and relevant content on your site adds authority and value. It also gives you the opportunity to create strong internal links.
Internal linking is where you link to another page on your own website through your content. Internal links will create a tightly woven network within your site that will benefit both your user and the search engines crawling your site.
The Thing To Remember
The one important thing to remember when it comes to improving your domain authority is to create quality, relevant content. It's that high quality, relevant content that will get you the back links you need, that will allow you to create internal links and that will tell the search engines you're a legitimate and trustworthy website.
Additional Reading:
The Basics of SEO and How to Get More People to Your Website