3 Ways to Grow an Audience on Social Media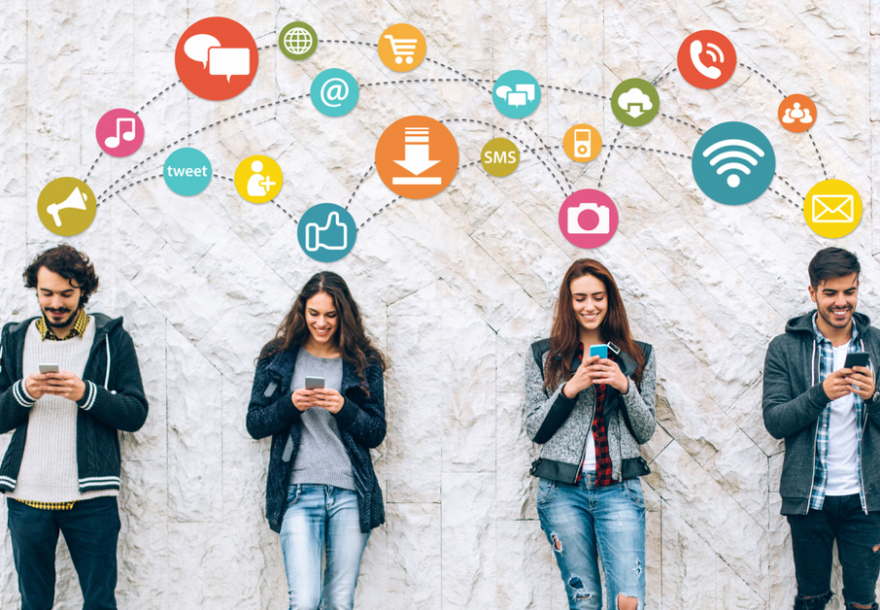 Social media is one of the best free tools to promote your business. To grow an audience on social media requires the following 3 step strategy to get it right and grow an audience on social media.
The 3 Steps to Grow an Audience on Social Media
1. Decide on the Right Platforms
We'll kick off with figuring out what platforms will work best for you. I would first think about what platforms you already use and feel most comfortable on, if your already pretty confident on a particular platform you'll be more motivated to keep it updated.
Then look into each social media channel and determine which will work best for your business. Consider the product or service you are offering and where your target audience might be hanging out.
Which mediums best show off your product or service?
Consider which mediums will best show off your products or services, will you use video, photo's, the written word or a mix of all 3?
Your preferred medium will dictate which platforms best suit your needs.
For example if you have lots of products you want to show-off, an image based social media platform like Instagram or Pinterest is going to work well for you.
Whereas if you are more service based and therefore your medium is video tutorials, then YouTube, Facebook Live and Periscope will work well for you.
Start with just 2 social media channels
Choose 2 social media channels to start with and 1 of those should be Facebook. Facebook is by far the biggest social media channel.
With an estimated 1 billion people using the site each month, it has proven popularity with it's users and is here to stay.
Facebook also offers you a place to share all mediums, video, images and text based posts – all in one place.
2. Define Your Goals
Now you have your platforms sorted, the next step is to do to create clear goals.
What Do You Want to Achieve When You Grow an Audience on Social Media?
Be specific; getting more business doesn't count as a goal, it's too broad. If you want to achieve anything your goals need to be clear and detailed.
If you don't know where you're going, how do you know when you get there?
A classic anecdote but a very important question which needs to be asked when it comes to marketing yourself on Social Media.
Here's a list of example goals to give you an idea of how specific you need to be:
Driving in-store sales by 20%
Make £500 of online sales in one week
Launch a new product or service
Increasing conversion (sales) rate by 2%
Get 10 new customers this month
You'll notice I've included actual figures to my goals, this is important.
Not only will using real figures get you to realistically consider your priorities, it will also make your goals more trackable and therefore easier to report on.
3. Schedule Your Content
Having your content planned and ready to publish is going to save you a tonne of time, so scheduling your content for social media is a key component in your social media strategy.
When planning your posts begin with a category or theme e.g. How-to guides, best selling gifts, unusual places to travel.
Starting each day or week with a category or theme will keep your content consistent and help dictate the post content, making it quicker and easier to research your content.
The additional benefit of using a category or theme will also stop you from over promoting your own products and services and create a fresh and engaging mix of posts to keep your followers intrigued.
You can use online social media scheduling tools like Buffer to help you with this.
Get the most out of your post by:
Always adding an image – people are more attracted to visuals and are more likely to read your post if there's an image attached.
Using "On-brand" messaging – brand should speak with a consistent tone language so that your audience stay familiar with you
Including a call to action – Always guide your audience to the next step e.g. go to your website or download content.
Adding Hashtag(s) – A hashtag will help to categorise your post and make it more searchable.
Start to Grow an Audience on Social Media with this Free Downloadable
Growing an audience doesn't need to be complicated. By following the advice in this post, I'm 100% sure you will grow your audience in no time.
If you need a leg-up, download my free Weekly Social Media Content Planner to get you on the road to growing your audience.
Additional Reading: