Top 5 Social Media Channels for Business and their Features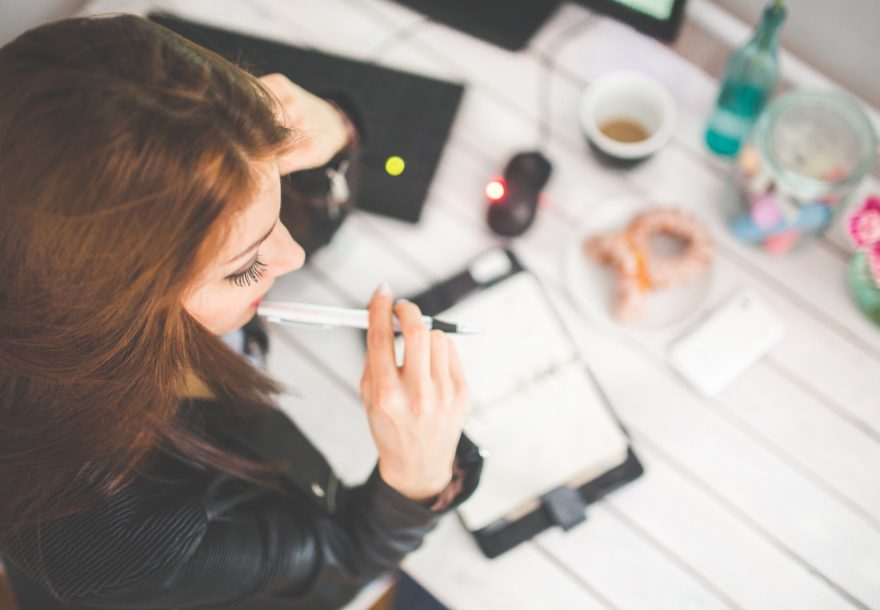 If you're thinking about using social media to build your brand online, its important you figure out which platform is going to work best for your business and your audience.
You don't need to have your finger in all the social media pies, your efforts will be much more effective if you research your channels and pick one that will best showcase what you have to offer and where your target audience are likely to be hanging out.
Here's a run down of the Features and Benefits of the top 5 social media channels for business, Facebook, Twitter, Instagram, Pinterest and LinkedIn, to help you figure out which social channel will work best for you.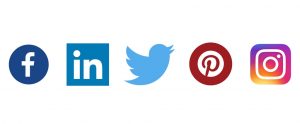 Facebook
I'm starting with Facebook, it's by far the biggest social media platform, with over a billion people using the site every month. It's main focus is to keep people connected, or reconnect with people that you know offline.
But the business features are constantly developing and your potential reach is huge.
Here's what Facebook it has to offer:
76% of users will check into their Facebook account every day.
It has a relatively even split of female to male users with 52% being female and 48% male
You can create a specific business page
You can upload different types of content, images, videos, stream live video
Create link posts which generate a full width thumbnail image of your website page
You can engage with your followers through the posts comments or private direct messages.
Add lots of information about your business in the about section, including your location and contact information
You can add a call to action on your page
You can list your products or services, complete with a photo and prices.
There's the option for paid for advertising
Facebook insights can help you monitor your progress
Instant messaging
Share content from your timeline
Edit your posts after publishing – apart from the upload
Desktop and mobile
Twitter
Twitter is still a very popular platform with over 300 million active users. Although you're limited to 140 characters, you can still create great engaging content, you just have to be a bit more creative.
It's mainly used to communicate with other individuals with similar interests, regardless of whether users know one another off Twitter.
42% of users will check in every day
55% of users are female with 45% male
The word count is limited to 140 characters
You can upload photos and video
You can share links in your tweets
You can connect with followers through reply tweets and private messages
Follow trending topics
Share content from your timeline
There's the option for paid for advertising
Add link to your site
Updatable on Desktop and mobile
It has Twitter analytics so you can monitor your engagement
Instagram
Instagram is the fastest growing social network with over 400 million active users. and has the most engaged users compared to other platforms. It's ideal for creative business, and for showcasing products.
51% of users check in every day.
49% women 51% men
Great for sharing photos and video
It has built in image editing tools
There's the option for paid for advertising
You can add a website link in your profile
Follow trending topics using hashtags
Share live video
Create a specific business account
Instagram insights will show you how your posts are doing
Connect with your followers through post comments and private messaging
Mobile app only
Pinterest
Pinterest is hugely popular with the creative industries, interior designers, graphic designers, illustrators, furniture makes and everything in between, with over 110 million active users.
Although you're limited to just uploading photos, the platform is by no means limiting. This platform is all about curation and discovery.
Users don't check in as often as they do on Facebook and Instagram, but when they do, they spend much more time here than any other social media platform.
25% of users check in every day
71% women 29% men
Upload images
Great for discovering new things
Share links
Organise your content into categories or themes
Promote your pins
Create private boards
Link back to your website
Specific business tools
Mobile and desktop
Analytics
Buy products through the site
LinkedIn
This is the go to platform for B2B social media marketing and has over 100 million active users. It's where all the professions hang out and discuss all things business, which makes this the best platform to promote your skills and services.
It's an easier sell on LinkedIn because it's sole purpose it to connect like minded professionals, potential clients and employees.
18% of users check in every day
46% women 54% men
Focused on professional interest
You can build up a detailed profile page
Create and join groups in your niche
Give and receive recommendations
Create status updates
Import blog content and other published content
Share links
Link back to your website
Analytics
Look into each social media channel and determine which will work best for your business and your audience.
Additional Reading
To find out how to make real connections and up your engagement on your chosen social media channels, check out the Grow Your Audience With Social Media post.