Facebook Redesigns News Feed For A Cleaner Fresher Look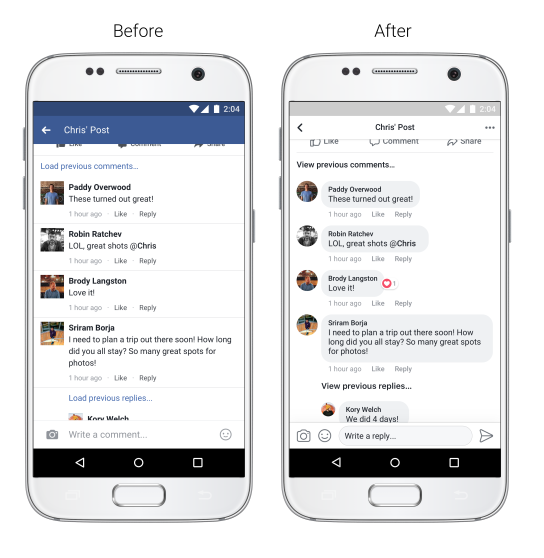 From August, Facebook will be rolling out a new redesign to the News Feed, updating the main interface of the site for a cleaner, fresher look.
They will be ditching the blue accents and headers across most of the interface, which Facebook claim will make navigating easier and more consistent.
The other big change is that comment threads on posts are going to look more like message conversations. Instead of comments being broken up by single line breaks, each comment will sit in a grey message bubble, making it easier to track who is replying to what in the thread.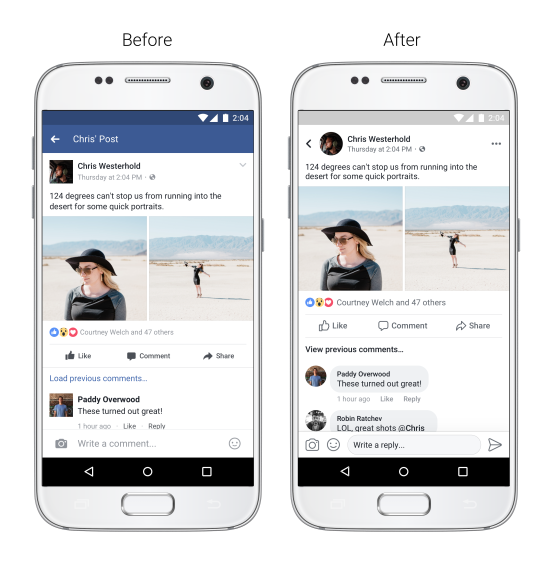 The third and possibly the most noticeable change is the profile pictures are switching from square to circles (think Twitter), and the Like, comment, and share buttons will be bigger and slightly more simple in design, to make taping on a touchscreen easier.