Email Marketing vs Social Media: Email is More Powerful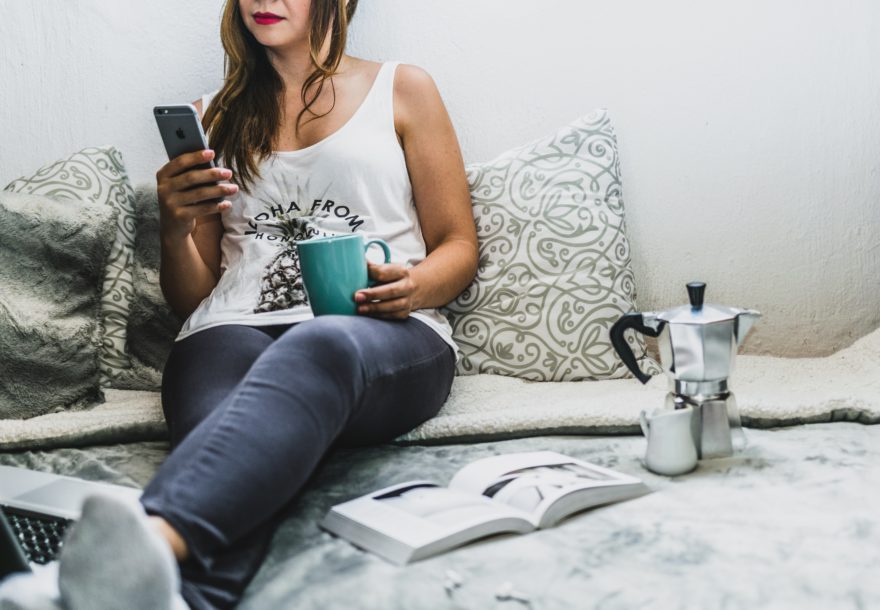 When social media took off, the digital marketing pundits predicted that it would be the end of email. Well they were wrong. When it comes to email marketing vs social media; email is the clear winner.
Email marketing is more powerful than social media for marketing your business.
There is no doubt that over the last 10 years social media has grown an an exponential rate, and it's here to stay. And is, in fact, still an important part of marketing your business.
But there is more to digital marketing than social media; and if you want to start converting your audience into paying customers, email marketing is proving to be a more effective method.
Here's the Science Bit
Statistics from Statista show that email is still leading the way when it comes to marketing success.
According to Statista – email still has the most amount of users worldwide at 3.7 billion, compared to social media with 2.4 billion users.
Some more research from Optinmonster also shows that email out-performs social media when it comes to it's amount of daily checks, being the preffered channel for promotional messages, and in lots of other areas too. See the table below.
The Effectiveness of Email Marketing vs Social Media
The effectiveness of email marketing vs social media, shown in this table created by Optinmonster, highlights that email marketing is way more effective across the board. With the single exception of social sharing.
So you don't have to take my word for it, the figures speak for themselves.
There's more to Email Than You Think
Whether you're a marketer or a business owner email is not to be overlooked. Here's 4 amazing reasons why:
1. Emails Are More Personal
It's easier to get personal with an email. You can split your audience into groups (or lists, or segments) and send personalised and targeted messages out to each of those audience groups.
For example, on this blog I have two different groups of readers:
My subscribers that want to be updated on new articles and industry news
The group that wants to know about workshops and events.
When I send each group an email, I make sure the content is adapted so that it's relevant to them.
Meaning my subscribers get a fully personalised message that's useful to them, which increases the chances of converting my lovely subscribers into customers (thanks subscribers).
2. Customise Your Email to Suit Your Brand
Providing you're using an email marketing service provider like MailChimp or Campaign Monitor, you'll be able to send customised, branded emails.
Unlike standard email services like Gmail or Outlook, which produce Plain Text email. Specific email marketing platforms like MailChimp work in HTML format (coding language for the internet). Making it really easy for you to created branded templates, upload media files, add forms and links, and create the kind of email John Lewis would be proud of.
Don't worry, you don't have to be a web developer to use platforms like MailChimp, they are super easy to use. With a host of drag and drop style templates to choose from, you don't even see the code.
3. Your Reach Is Under Your Control
If you have an email list of 1000 subscribers, and you sent out a newsletter, or notification to that list, all 1000 subscribers would get that email delivered to their inbox (almost all, you have to allow a 2% discrepancy for emails that bounce, or fail to deliver for technical reasons).
My point is, you have control over your audience. They handed over their email address and you get to reach out to them directly.
However, when it comes to social media, Facebook likes and Twitter followers aren't 'yours'. They may have chosen to get updates on your Facebook page, but they haven't given you their email address, or signed up to your website.
If you have 1000 'likes on your Facebook page and post an update, that post is most likely going to reach a few hundred.
Then Facebook will ask you if you want to Boost' your post to reach more of that audience. Facebook is charging to reach your audience because it's not really your audience, it's Facebook's.
When you're trying to build an audience for your business, I'd advise creating your own email list first, over building an audience on a platform that's out of your control.
4. Email Marketing Helps Build Better Relationships
When people receive an email, the chances are they've signed up to get it. Which would mean they actually want to receive that email because it has something of value in it.
You're already on to a winner!
You have your subscriber's attention and when they read your email you're able to communicate with your reader one-to-one.
Social media on the other hand, is a powerful communication tool, but it lacks in the one-to-one department.
Social media is a bit like chatting to someone at a networking event. You meet new people and make their acquaintance.
Email is the next step; you've already met their acquaintance and now you're taking that person (who you met at a networking event) out for dinner. Which leads to a much more fruitful and ongoing relationship.
Email Marketing vs Social Media Conclusion
Email marketing is the number 1 digital marketing tool to get super personal with your audience; creating meaningful relationships that deliver value and more business for you time and time again.
I hope I've convinced you that email marketing is a worth while cause, and one that is worthy of your full attention.
Want to learn more?
Book your ticket to my email workshop on the 7th November 2017, where you'll learn how to use the power of email to market your business. Book your ticket.