Do Social Media Scheduling Tools Like Buffer Negatively Affect Facebook Reach?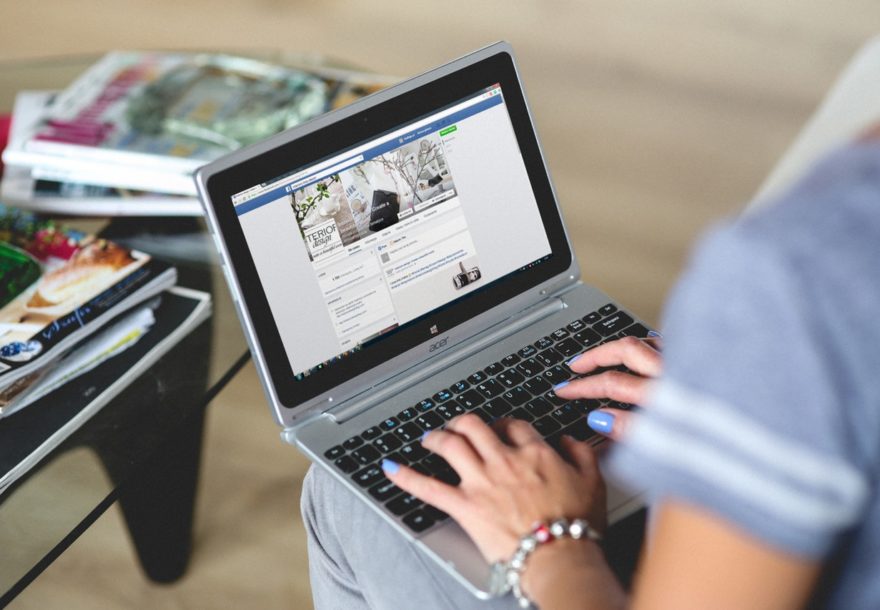 If you spend any amount of time on social media as a business owner or as a marketer, you'll have probably come across articles discussing the effects 3rd party scheduling tools can have on your Facebook reach.
But do social media scheduling tools really affect Facebook reach?
Over the last few years organic reach on Facebook pages has declined and digital marketers have questioned whether or not it had something to do with Facebook limiting the reach of posts that were published using scheduling tools like Buffer, Hootsuite and SproutSocial.
Causing software providers and marketers to do their own research and investigate the cause of this gradual (and painful) decline in reach on Facebook pages.
But they didn't all come to the same conclusion, and so the great debate of whether scheduling tools really affect Facebook book reach begins.
Where Did It All Start?
To get you up to speed, here's a really brief rundown of how debate started:
Back in to 2015 Mari Smith stated that posting with 3rd party apps results in 89.5% less engagement that posting directly on Facebook. And also suggested that Reach would be lower by using apps. Based on research conducted by BuzzSumo, Mari Smith said that "posting with apps would result in less Facebook Reach".
This sparked some heated debate between Mari, BuzzSumo and Post Planner CEO Joshua Parkinson, which you can check it out in this Facebook post.
So Buffer and other marketing industry leaders did their own research. According to them the gist of what Mari said was wrong, or should I say misleading.
Their studies showed that Facebook reach was not affected by posting through 3rd party apps like Hootsuite, Buffer and Sprout Social. In some cases it actually improved.
Buffer dug a bit deeper in the research provided by BuzzSumo. They reported that when BuzzSumo referred to "3rd party apps", what they actually meant was people cross posting across platforms and using automated RSS feeds.
Not necessarily professional, established and high quality 3rd party scheduling tools such as Hootsuite, Buffer, Sprout Social, etc.
Leaving the results from BuzzSumo a little ambiguous.
That, in a nutshell, is where the debate started.
Do scheduling tools really affect Facebook reach?
My answer is no.
However, I feel I need to point out that a lot of this research has been carried out by scheduling tool providers. With the ultimate goal of disproving the myth to make sure people keep using their tools. With that in mind I did a lot of reading up on the subject, listened to quiet a few podcasts and I'm sticking to my "no".
Without scheduling tools like Buffer it would be practically impossible for me, as a digital marketer, to do my job effectively. Sticking to a social media strategy would be a total nightmare, and I would have to be present in each of my accounts 24/7. So for me this is fantastic news.
I do however have another concern with scheduling tools, and that is the effect they can have on your engagement.
Yes scheduling tools will save you a huge amount of time and help you stick to a specific marketing strategy, but they are not there to replace you.
Scheduling tools are there to help you, not replace you.
Click To Tweet
Relying solely on your scheduling tools to keep your feeds updated will have a massive impact on your post engagement performance.
There has to be a balance if you want to see results. If you schedule your posts, you need to schedule in time to be active and present on your page to respond and engage with your followers.
If you don't your engagement rate is going to nose dive. When your engagement rate goes down, the less your post will appear in your followers feeds.
Not because you've used a scheduling tool, but because you're not engaging with your followers and your post gets lost in the abyss of content with no interactions.
What can you do to make sure you keep your engagement rate up whilst using scheduling tools?
Decide on the right balance of scheduled posts and "in the moment" posts that works for you. Personally, I schedule around 65% of my content and the other 35% is me actively sharing content while I'm using Facebook.
Create your posts with the same mindset as you would if you were publishing them directly. Think about the language you use and make sure you're speaking the present tense.
Remember that you're still trying to engage your followers not broadcast to them. It's easy to forget that you're trying to spark conversation when you use scheduling tools, so always have your audience in mind, even though they wont see the post for another day or two.
It's important you don't forget about your post when it's scheduled. You still need to check into your Facebook page daily to see how your posts are performing and respond to any likes, shares and comments.
In all the time I've been using Buffer, I haven't noticed any significant difference in the reach of my scheduled posts and the reach of my post published right then and there.
Providing you balance your scheduled posts with showing up in your pages regularly and interact with your followers, your Facebook reach wont be effected either.