Brand Consistency: Why it's so crucial across all platforms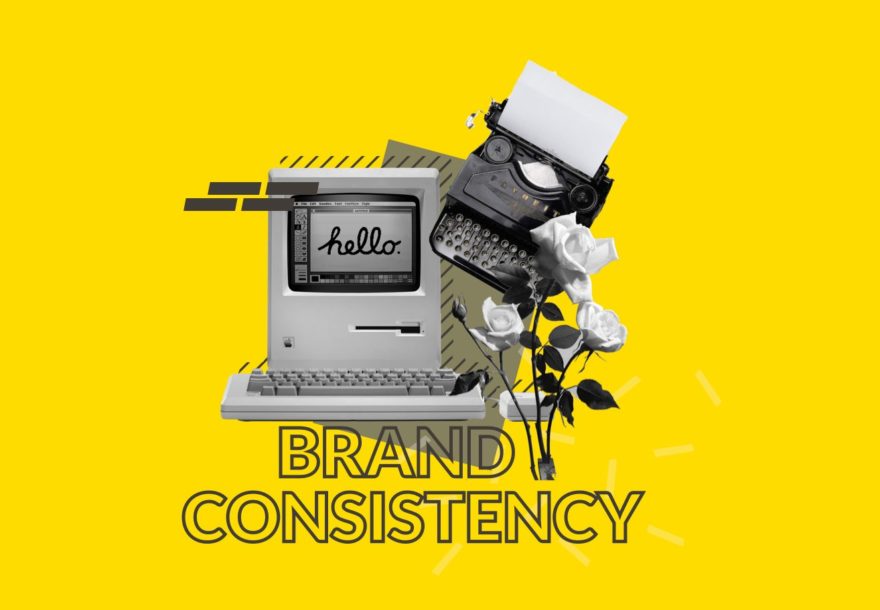 The shift in technology now means that more people are interacting with brands online. It is vital you have brand consistency to ensure users can easily recognise your brand on any digital platform, from social media to websites.
Keep reading to find out why brand consistency across all platforms is so crucial, and how you can achieve it.
Why it is important to have brand consistency across all digital platforms?

Having a customer base who trust you and your brand will encourage them to return and use your services or buy your products again
Awareness
This is especially important when your brand is still quite new. Ensuring your brand is consistent across all platforms makes it recognisable, whether potential customers/ clients are looking at your website, viewing adverts or keeping up to date with you on social media. When they move from platform to platform, they can easily recognise your brand if everything you post, your tone of voice, and the way you interact with customers/users is consistent. They will become more aware of your brand as they continue to interact with it.
Trust
Develop the styles for your brand to ensure it appears trustworthy and reliable. If your branding is constantly changing, it appears unprofessional and can be annoying for people encountering your brand. If you want people to come back to your brand and buy your products or use your services, it is vital that you build trust with your customers.
Loyalty
Once you have created awareness for your brand, and built up trust, you will build up a group of loyal customers. Continue to use your brand consistently, but also listen to your customers. Get to know what they respond to and show that you and your brand understands them.
What does this look like in real life?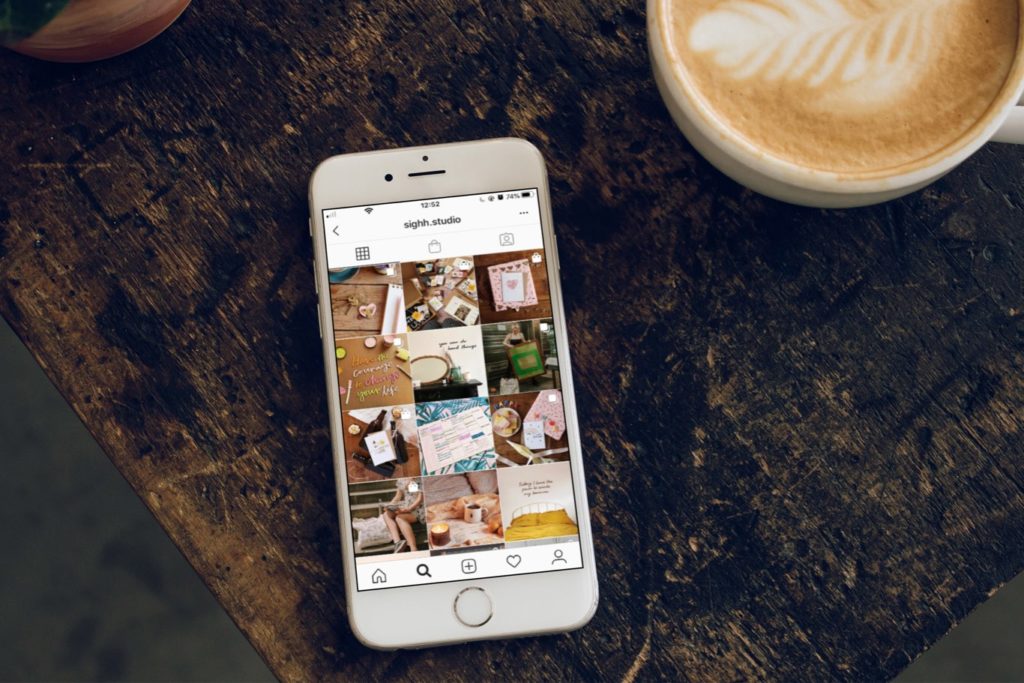 Polly Vadasz who runs Sighh has mastered brand consistency across the platforms she uses (website, Instagram, Twitter). She sells products that she has designed herself, from super practical tote bags, to lovely greetings cards with humorous messages on. She aims to create products that are useful, bring a smile to your face, and look amazing.
Her brand tone of voice is friendly, helpful and relatable. This is displayed not only through her products and descriptions, but is put into practice when she interacts with customers and asks their opinions on products.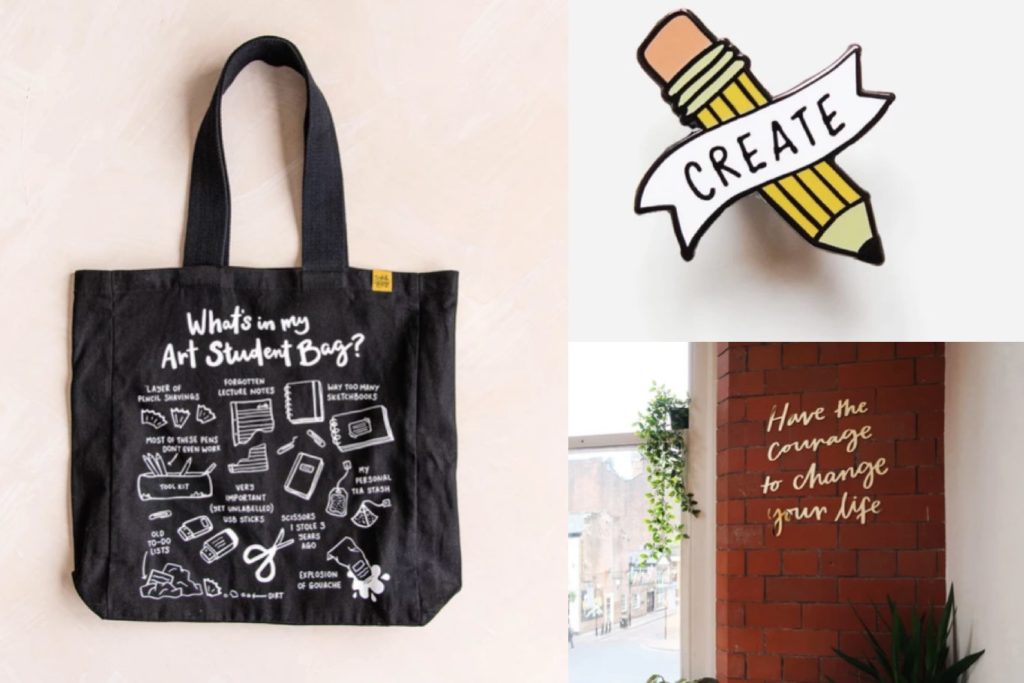 No matter where you see anything to do with her shop, you can instantly recognise it. Her products have a unique style, and the brand is continued across social media platforms, packaging, and her website. Polly achieves this through consistent use of colour, typography and tone of voice.
The result is an instantly recognisable brand, and a deep sense of trust and loyalty from her customers.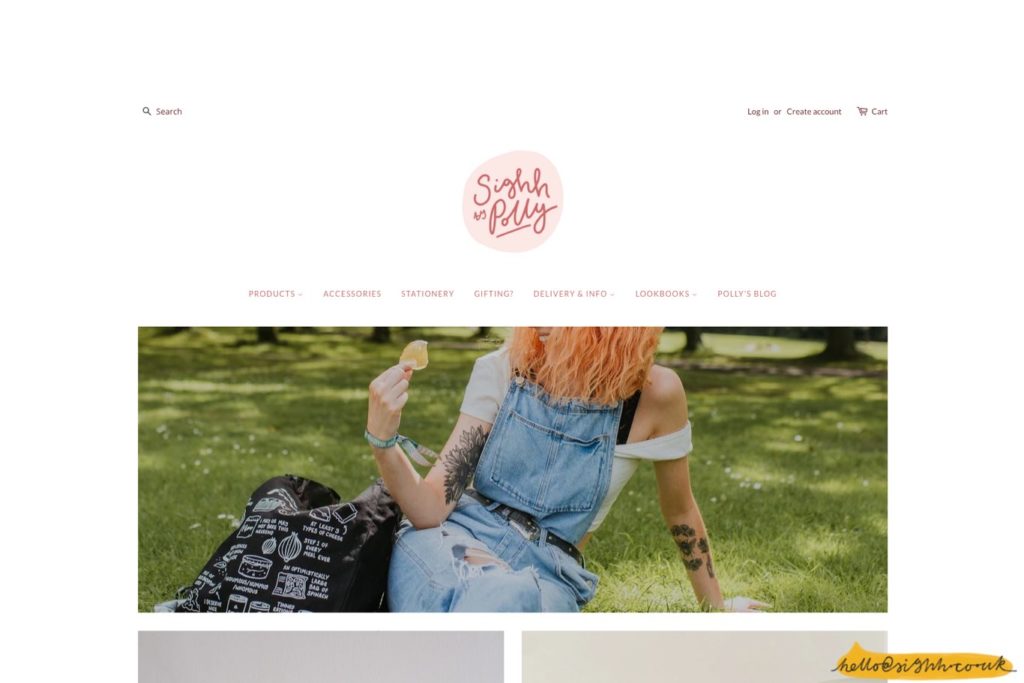 How can you apply consistency to your brand?
Firstly, you need to truly understand your brand. What does it look like? How does it sound? What does it stand for? Consistency doesn't mean sharing your logo over and over again on every social media platform. It's about establishing the way your brand looks and sounds and showcasing this through imagery and text.
Once you've nailed the look and sound of your brand, you can build a set of brand guidelines as a template or reminder when developing visual assets.
Build a bank of your brand colours, typefaces, layouts, and you will have an endless amount of content that reflects your brand. Your brand may evolve over time, but be careful when introducing a completely new look, to avoid confusing customers and risk losing their loyalty and trust that you have worked so hard to achieve.
Overview
Making your brand consistent is a vital part of raising awareness, building trust and developing loyalty. There isn't one set way to do it, so research businesses that are already achieving it successfully and see what your brand can do.
Further reading
Five Ways To Keep Your Brand Consistent
Giving Searchers a Reason to Prefer Your Brand – Whiteboard Friday