Before A Successful Marketing Plan Comes Reflection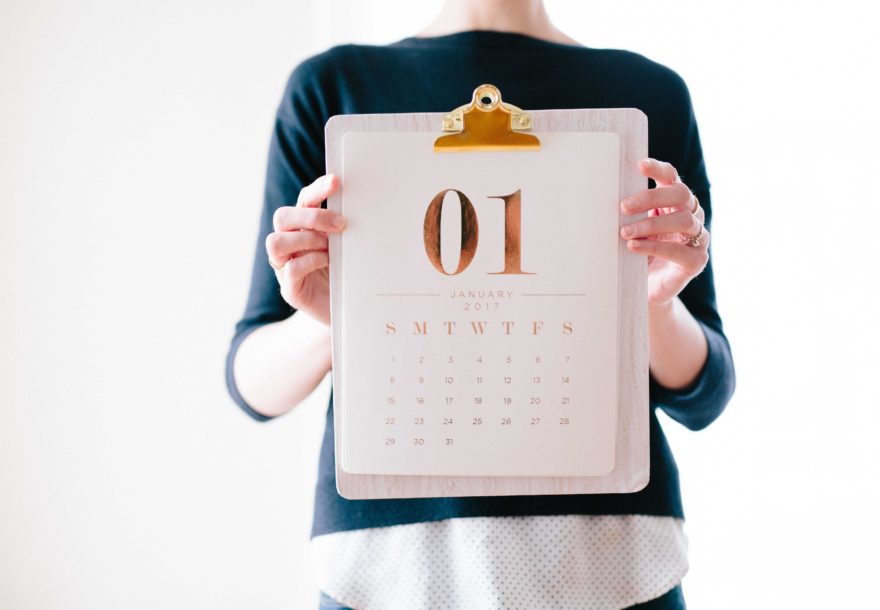 We're a week into 2018 and every where you look people are telling you to plan your marketing for the months and year to come. But just thinking ahead isn't the only thing you need to do to create a successful marketing plan.
Yes it's important to set new goals or double down on a current one, and establish a strategy that will push your business forward.
But before you do that fun stuff, it's more important you reflect on last year. Do you know what your marketing efforts achieved in 2017? What return on investment have you gained from hours spent creating copy and scheduling posts?
If you don't know that, how are you going to know what marketing strategy is going to work for you this year?
So before planning, I'd say now's the time for analysing. And I want actual facts and figures here, no fluff. If your website traffic has increase, you need to know how many more hits it had over the last 12 months and where that traffic came from.
If you had 100 new Facebook followers, you need to know why.
Reflecting on your past campaigns and strategies in an analytical way and documenting your results will help you create a full proof marketing plan for 2018.
If you didn't set up specific marketing campaigns for your business goals in 2017, that's ok, you can start now.
Try to avoid winging your marketing by blanket bombing your audience with content on an ad hock basis. This will not only be exhausting for you, but you'll inadvertently sabotage your business.
By adopting a more strategic approach, you'll be sure to see more success from your marketing this time next year.
Start by reflecting on these 3 areas of marketing from last year:
Social Media Analytics
If you've been using social media as part of your marketing it's vital to check how it's going. Creating posts and interacting with followers on social media takes time and effort, so it's important you find out if it's paying off, and where you need to be directing that time and effort for the best results.
Check Your Engagement
The first thing to monitor is Post Engagement. This will tell you what posts are getting a reaction.
Post Engagement is simply when someone has engaged with your content. That can be a post click, a like, a share or a comment. Keeping an eye on your post engagement will show you what kind of content your audience prefers.
Are your followers loving your motivational quotes or do they prefer seeing product shots? Knowing what your audience are engaged with will help you put together a more effective marketing plan for the year ahead.
You might find you can ditch the quotes, because no one likes them anyway, and save yourself a tone of time creating them in the first place.
The top 5 channels, Facebook, Insta, Twitter, Pinterest and LinkIn will provide this information in their internal analytics software.
Here's what you need to check:
Facebook and Twitter call it Engagement
LinkIn call it Updates
Pinterest call it Top Pin Impressions
Instagram call it Top Posts
Know Your Audience
The next thing to concentrate your attention is your audience. Who's following you and who's engaging with your posts.
You have to align your engagement with your audience. You can't get too excited by your engagement figures without knowing who your engaging.
Are your posts and updates actually attracting your target audience, because if they're not, your wasting your time. If you're not attracting your target audience, you're not going to convert those followers into customers.
Pick out your top 4 most engaged posts from each month and check who's engaging with them against your audience profiles.
This will tell you what post types your target audience are most engaged with, so be sure to add them to your marketing plan.
Website Traffic
When you use a website to sell your products or service, knowing where your website traffic is coming from is the key to the success of any future marketing. It will tell you where you need to focus more effort and where you need to cut back.
This is where Google Analytics comes in very handy. The Google Analytics tool is vital in the day to day monitoring of your website traffic, so if you have a website I highly recommend you use the Google Analytics tool.
If you're not already set up, follow this link to the Small Business Guide To Google Analytics, from Simply Business. This will help you get acquainted with Google Analytics and all it has to offer.
Use the Google Analytics tool to find out whether your site traffic is coming from your social media posts, emails, PPC, or organic searches, and adapt this years marketing accordingly.
This article explaining the Top 4 Google Analytics Metrics To Watch And Why might also be helpful.
Email Performance
Email marketing is proven to be an extremely successful way to stay connected with your audience, providing you know how those emails are performing.
By taking note of a few key metrics you can make sure your next campaign fully engages your email list.
Email platforms like MailChimp will give you a full run down of your campaign performance. So take advantage of it and find out these 3 things:
Email Open Rate
Check your open rate and find out what content is resonating with your audience and at what times of the day. It's also worth checking what devices they are reading their emails on, so you can optimise your emails accordingly.
Check which subject lines or promotional message are having a positive effect on your open rate over time, so you can continue to use that winning formula.
Click Through Rate (CTR)
Knowing the CTR of your emails will tell you if the content of your email is compelling your audience enough for them to take action and click on the links. If your open rate is high, but the CTR of your emails is low, then it is a strong indication that your email list is engaged with your business but wasn't really interested in your email content.
Email Conversion Rate
This is where you find out if your email has lead to a successful conversion. By conversion I mean a reader has taken a direct action like purchasing a product, booking an appointment or downloading a guide. Find out what emails are getting your readers to take action and replicate them.
Reflection Perfection
Fully reflecting on the results of 2017's marketing efforts will give you all the information you need to build a successful marketing plan for 2018.
You'll be surprised at how much easier the planning process is when you have all that information.
The figures will always speak the truth, and as long as you listen to them 2018 will be hell of year.