Adding Multiple Accounts On Instagram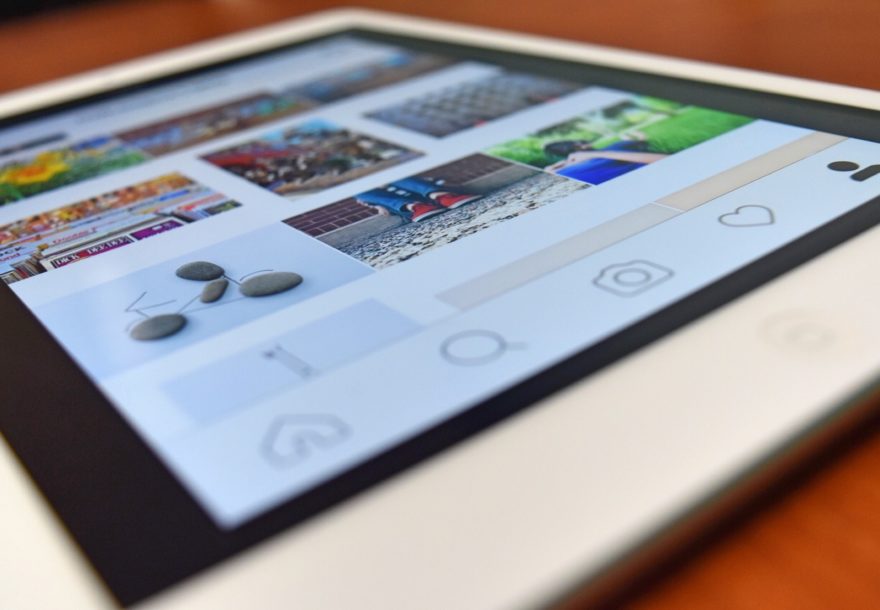 Fed up of logging in and out of your separate Instagram accounts every time you want to update them?
Well get ready to be happy, Instagram now lets you add up to 5 Instagram accounts to your account and the ability to quickly switch between them without having to logout and log back in again.
Add An Account
Here's how you add another account:
Go to your profile and tap

or

in the top right

Scroll down and tap

Add Account – it's right at the bottom

Enter the username and password of the account you'd like to add
When you've done that you'll automatically be sent to the new accounts feed.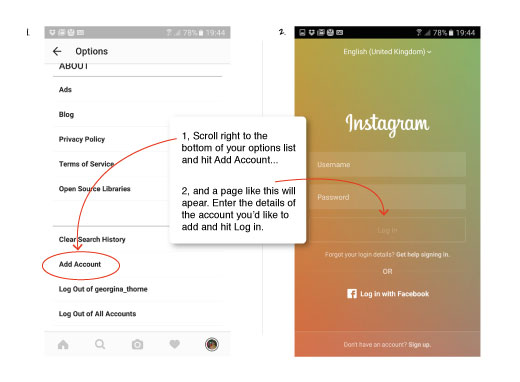 Switch Between Accounts
To switch between the accounts you've added:
Go to your profile

Tap your username at the top of the screen

Tap the account you'd like to switch to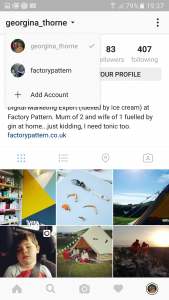 Note:
For now, you can only add up to 5 accounts.
This feature is included on version 7.15 for iOS and Android, and Instagram is available to download in the App Store and the Google Play Store.