8 Powerful Features to Help You Use Buffer to the Fullest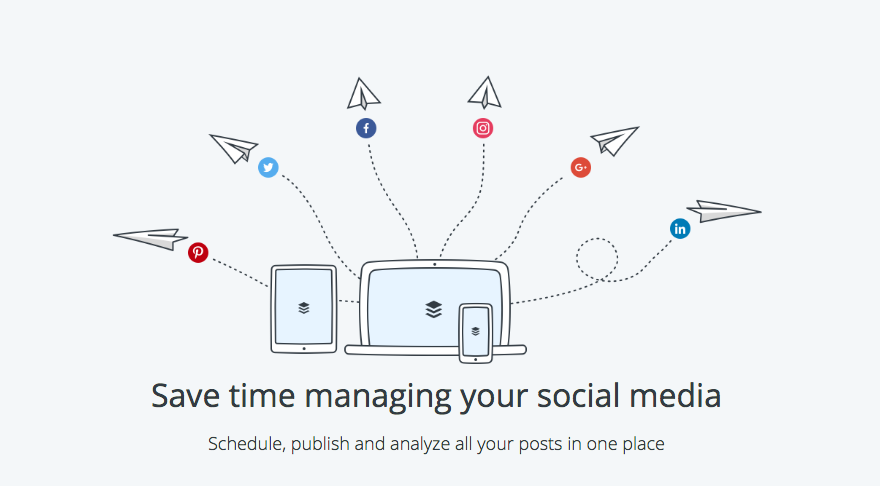 If your serious about using social media to reach out and connect with your audience, it's important to have a process.
A process where you set your goals, create content around achieving those goals, decide when you'll deliver that content and finally post it. Then, if you want your social media marketing to actually work, you have to be consistent, and by consistent I mean post updates at least 3 times a week on Facebook and once a day on twitter.
That's a minimum of 10 posts a week, and is enough to put a lot of people off even bothering.
Streamling Social Media
But fear not, if you've been putting off using social media to promote your business because you don't think you have the time to keep updating it regularly, there are wondrous online tools out there that can help you streamline your social media processes, and one of them is Buffer.
Buffer will help you Schedule, publish and analyse all your posts in one place, leaving you with more time to focus on other marketing or brand building activities.
Brian Peters from Buffer has written a post which talks you through the top 8 features of Buffer and how you can make the most out of them.
Read the full article: 8 Powerful Features to Help You Use Buffer to the Fullest
Here are Buffers top 8 features: 
Create a Custom Schedule for Each Platform, Each Profile — Even Each Day!
Plan Your Biggest Content, Months Ahead, with a Social Media Calendar
Reading an article you love? Share it in seconds with the Buffer browser extension
Track your top-performing content and repurpose/re-share in a flash
See how your social media has fared for the week, month, or quarter
Be cutting-edge with your visuals: Native video and animated GIF support
Schedule Retweets to share at the perfect time
Integrate Buffer with Your Most Used Apps
Using a tool like Buffer could be the difference between posting a minimum of 10 updates a week and connecting with your audience, or feeling completely overwhelmed by social media and not bothering at all.
To find out how you can make the most of Buffers top 8 features, click the link bellow to read the full article:
8 Powerful Features to Help You Use Buffer to the Fullest
You can start using Buffer for as little as $10 and that gets you the calendar feature and 100 scheduled posts per platform. But if you're just starting out with social media you can road test Buffer with a free account, to see how you get on.
Additional Reading:
To find out which social media channels are right for you and how you can use Social Media to grow your audience the please read: