6 Steps To Make Social Media Content Worth Sharing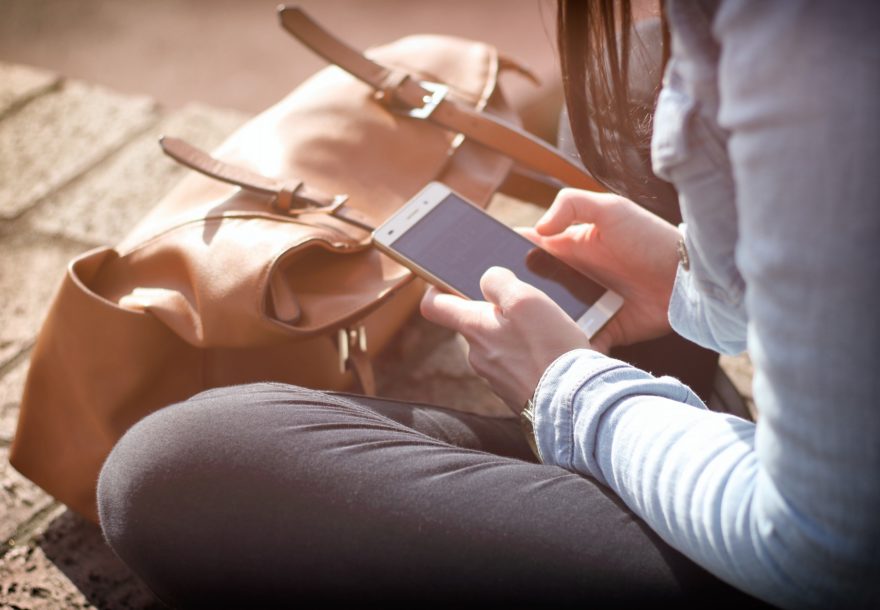 Have you ever wondered why some social media posts are more popular than others? And what it is about them that grabs all the attention?
Here's some good news, it's not all luck and happenstance. As Professor Jonah Berger explains in his book 'Contagious' there are 6 guiding principles which provide a set of guidelines to making your content go as viral as Kim and Kanye.
This article focuses on the 6 'Contagious' principles.
S.T.E.P.P.S:
Social currency – We share things that make us look good.
Triggers – We share what's at the top of our minds.
Emotion – When we care we share.
Public – Built to show, built to grow.
Practical value – News you can use.
Stories – Information travels under the guise of idle chatter.
I'll talk you through each of the principles and show you how you can apply them in your social media marketing.
How To Make Social Media Content Worth Sharing
1.  Social Currency
Social Currency is all about sharing content that makes you look good. Our social media profiles are a direct reflection of us, our personality and our "social status". So when people are checking us out online, we want to give a good impression.
A bit like the house you live in, or the car your drive, what you talk about online influences peoples impression of you.
So your content needs to make your followers "look good" when they share it. And by "look good" I mean, make them appear more clever, rich, funny or cool.
Does it Blend?
This video from Blendtec is a great example of social currency. They take an ordinary blender and turn it into an extraordinary blender by videoing it blending random items like golf balls and phones.
Pretty cool right? The kind of video you'd want tell your friends about.
The beauty is that you're talking about the Blendtec blender and how it cool it is and that it blends things that you didn't realise were possible, like iPhones!
But the real message it's giving, is that it's a quality product built to last.
2. Triggers
A Trigger is the stimulus that prompts you to think about a related thing. It's like how Fridays remind you of fish and chips, or roast dinners remind you of Sundays.
When someone says "have a break", what pops in your mind? KitKat!
KitKat is the perfect example of how to use triggers to prompt people to think of their product.
Whenever you're about to have a break, you think about having a KitKat. That campaign was a huge hit in the early 90's and put KitKat back on the map after a rapid decline in sales.
When you're thinking about your product or service, what memorable images, products or videos can you link with it to create a trigger?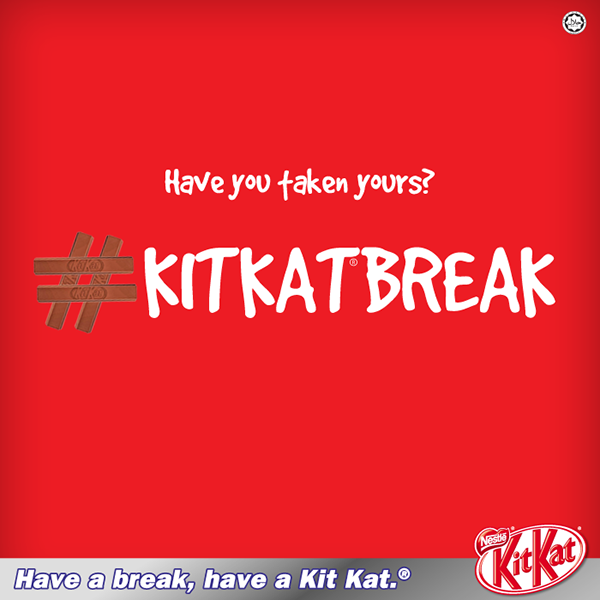 3. Emotion
Emotion is really important when it comes to getting your content shared on social media.
Being able to evoke a strong feeling towards something makes people more likely to share it. Jonah describes this as "physiological arousal."
Physiological Arousal
Physiological arousal is the state that gets us ready for action. Imagine your team is on the verge of winning a gold medal in the Winter Olympics, you might start shouting at the telly, jumping up and down and feeling your heart rate go up. Similarly if you watch a scary film, you might hide behind your hands, shut your eyes or scream. That's arousal.
There are 2 different types of physiological arousal, negative and positive. Both emotional states have equal influence on whether content gets shared or not.
If you feel strongly about something, whether negative or positive, you are more likely to want to tell people about it. It's these high arousal emotions that will get people to share your content.
High arousal emotions include: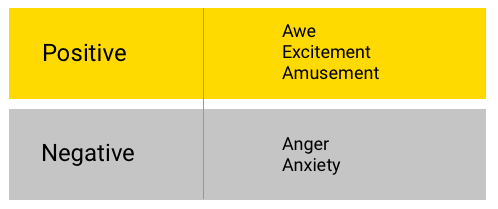 Tapping into these emotions in your content will increase it's chances of getting shared.
4. Public
Use your customers or audience to make things publicly visible and others will follow.
There's a very good reason why Steve Jobs slapped a massive Apple icon on MacBooks, iPhones and iPads; you're advertising the brand, but there's something more powerful happening and it's called "Social Proofing".
Social proofing is where people emulate the actions of others in an attempt to reflect the correct behaviour in a given situation – wikipedia.
In other words, when people don't know what to do, where to turn or what to buy, they turn to others for guidance.
To be able to copy someones behaviour we have to be able to see it first. By making things more visible, makes it easy to imitate; and if it's easy to imitate things become popular.
Some good examples of harnessing the power of the public are cancer awareness campaigns:
Wearing pink in October shows you support breast cancer awareness.
Growing a moustache in November or "Movember" shows support for mens health and cancer research.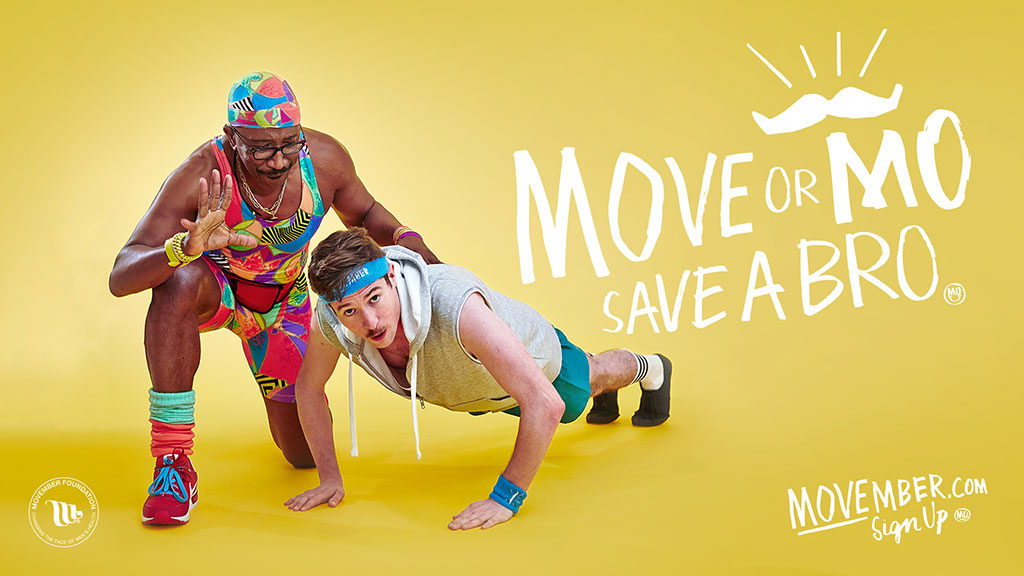 A way you can use the 'Public' principle in social media could be by highlighting client ratings and reviews, including images and videos of people using your product or service.
And, through case studies you can put a spotlight on the people and companies you've worked with.
If everyone sees that you've worked with other companies or people like them, you'll persuade them to buy from you.
5. Practical Value
Adding value is something I've mentioned in previous posts (How To Get More Instagram Followers), so it's great to see this principle in Jonah's list.
Giving practical value is where you connect with the human need: 'to help others'.
You need to highlight the incredible value of your product or service to your followers.
Show them how it's going to save them time, improve their health or make them better at their job.
When something is helpful or meaningful it's more likely to be passed on.
HeadSpace does this brilliantly in their Facebook campaigns. They use video to explain what happens when you meditate and the benefits it can have to your wellbeing.
They also share mini 1 minute meditation videos and really helpful articles on the subject.
Headspace are giving away valuable content to their followers, which in turn their followers will pass on because they want to give their followers value.
6. Stories
Story telling is where you get to tap into the emotions I mentioned earlier in this article.
From an early age we enjoy listening to stories, it's what makes us human. We're more likely to remember something when it's been told as a story because we can relate it to an emotional state.
Heinz used the art of story telling to encouraged their Facebook fans to buy a can of 'Get well Soon' soup.
Heinz tapped into the emotions we feel when someone we love is not feeling very well. Reminding us what it's like to have a cold and the comfort soup brings.
A personalised can of soup allows Heinz fans to buy soup that is truly personal, and gives them something to talk about.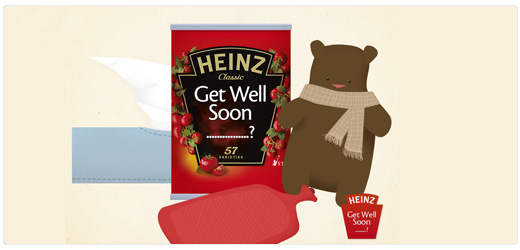 Include stories in your content to disguise your marketing message. When your message is integral to an anecdote or hypothetical situation it will be immediately relatable and more memorable.
Lets Recap
To create social media content worth sharing you need to ask yourself the following questions:
Will sharing this post make my followers look good?
What cues will make my posts recognisable?
Does the language in my post generate an emotion?
Will my posts show others how my product or service is being used?
Will sharing my post help others?
Can my followers relate to my story?
You don't need to include all of these principles into a single post, but try incorporate at least 1 or 2 of them in your next social update and see if it gets shared more.
Additional Reading & Reference