4 SEO Tips To Get Your Website Found Online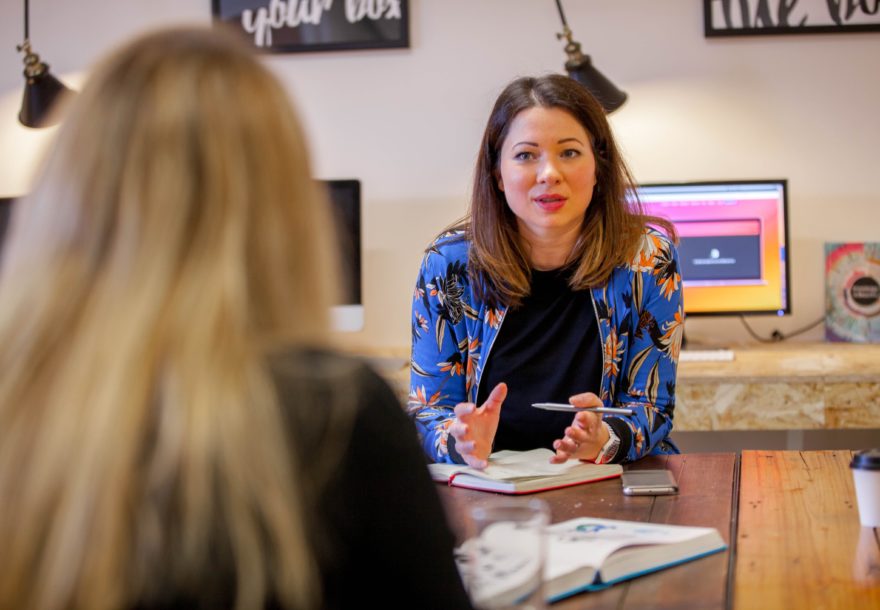 The success of your website or personal blog doesn't stop at it going live. I'm afraid there's a bit more work required in order for your audience to find you online.
One of the most effective things you can do to get your website noticed online is to make if more visible to search engines, also know as Search Engine Optimisation (SEO).
SEO might sound a bit technical, but it's simply making sure your site is found by search engines, like Google, through cleverly crafted content.
In this article I will talk you through my 4 SEO tips to get your website found online, and make sure your site pops up in first page of the Google search results.
It's totally organic and even better, it's free.
4 SEO Tips To Get Your Website Found Online
Apply these rules of SEO to your website, to make it more search engine friendly and make sure it's found by the right people.
1. Submit your site to Google
Rest assured, your site will get found by Google without you doing anything at all. The only problem is that it's a very slow process. This is because new sites have no domain authority, so it takes Google a bit more time to pick them up. But you can speed this process up.
Instead of just waiting for Google to find you, you can submit your site to Google and tell them that your out there. Just hit this link to Submit Site to Google.
2. Select the right key words
Content is key when it comes to your target audience finding you online. Having the right key words and phrases in your sites copy is going to make it really easy for Google to figure out what your sites all about, so it can offer it up in search result.
It's important you're really specific when it comes to keywords. Include your location and niche business offering in your content. This could be the difference between you calling ourself a bakery or a patisserie.
You can use tools like to Google Keyword Planner to get ideas for key words that are relevant to your business. It will tell you what people are searching for in your area. You will have to set up an account, but the Keyword tool is free, so you wont be charged anything.
When you have a list of key words, integrate them into the copy in your site and in your page titles and headings. This is how Google will find you. Make sure the copy reads properly though, you can't just chuck a key word in a random place, Google will know, it's called keyword stuffing and you could get penalised for it.
3. Include keywords in Your Meta Description
I'm getting a bit technical now, but bare with me because it's worth knowing and definitely worth doing.
Your meta description is the snippet of text that describes your web pages content. It's not part of the page, you add it in the back end of your site to tell search engines what your web page is all about.
This text will appear in Googles search results and can be viewed by potential visitors, so use it to entice them to visit your site.
Here's what mine looks like when I Google digital marketing advice:


4. Link your Website to your Social Media Profiles.
Having links from high performing sites will help Google figure out how important your website is. So, if you're set up on social media, adding links to your website from your accounts will greatly improve your SEO power.
Most of the channels allow you to include your web address on your profile page, so take advantage of the opportunity. Do the same anywhere else you have an online presence to build up your link trail.
For extra SEO powers: share a status update about your site on your social networks, like a new blog post announcement or new product. This will increase your chances of getting discovered on search engines faster.
Work Through The Steps
Now it's time to get your site optimised! Work through the 4 SEO tips to get your website found online and Google will love you.