4 Reasons Why Blogging Is Important For Your Business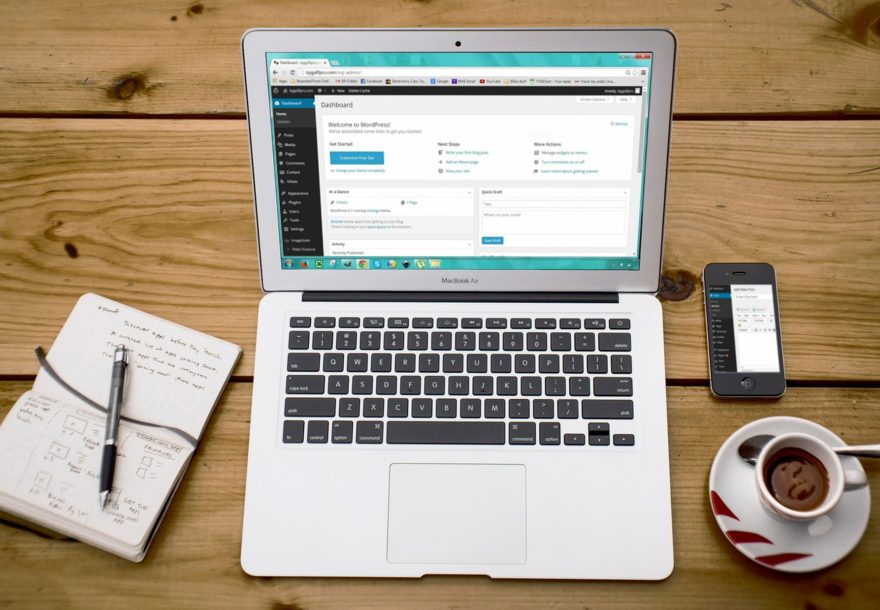 Blogging is still the key to executing an effective content marketing strategy. Here are 4 reasons why blogging is important for your business and how to write a good post.
What is content marketing?
Content marketing is a very strategic marketing approach, where you create engaging, relevant and consistent content and distribute it to a clearly defined target audience, with the goal being to turn that audience into paying customers.
With each Blog post you're supplying your clients and potential clients with knowledge – juicy nuggets of information that are relevant to you and your industry but without actually pushing your product or service. The idea being that in return for your sacred knowledge you will be rewarded with their business and loyalty.
Here's why blogging is important for your business:
Providing you can invest the time to blog consistently, you will notice the following:
1. More qualified website traffic
With regular, good quality Blog posts you're helping Google to understand your business, what it is you do and who your website is aimed at, making it nice and easy for Google to point the right people in your direction, plus you'll be creating a nice big Google footprint too.
2. Improve your SEO
A Blog is a great way to keep your website content fresh and updated without having to amend the main pages of your site. Fresh content is big player when it comes to Google rankings, every time you update your site, and add a new blog post, the more frequently google will index your site.
Sharing your blog content on your social media platforms and other blogging sites in your industry will create lots of lovely SEO heavy links. With inbound links from social media and other sites, Google can figure out how well your site is serving its customers, which determines how high up you are in the results.
3. Better brand awareness
A well written blog post is a great opportunity to show off your expertise and demonstrate your company as an industry leader. The more you show that you're well-versed in your field, the more likely your consumer will trust that you can supply what they need.
4. Increase engagement on social media
By linking to your blog posts from your social media channels, you will start to gather more quality followers from your target audience. You can start to create a conversation around your posts and ask for feedback to deepen the connection with your followers. This trust building will, over time, turn these followers into leads as they realise that you know what you're talking about and can help them when they need your service.
How to write a good blog post:
Brainstorm some blog post ideas – what does your audience want to know about?

Start with a topic and a working title
Write your intro and make sure it's captivating
Write the first draft (making sure to include relevant key words you want to be found for)
Proof read your draft (ideally have someone else do that for you)
Add a call to action at the end – e.g contact us to find out more or see our services page
Publish and promote via all social media channels.
Things to avoid when blogging:
Writing a couple of posts then stop blogging
Forgetting to proof read your posts
Writing about 'company news' too much
Writing huge paragraphs or using small type
Additional Reading:
If you want to find out more about SEO and how to get more visitors to your website then read:
The Basics of SEO & How to get more visitors to your site
Happy blogging!